Fatal Home Injury Accidents Are Rising, But Largely Preventable: Study
February 11, 2013
By: Martha Garcia
Deaths from accidents in the home are on the rise, but many of these unintentional injuries can be prevented, according to new research. 
Home accidents, such as unintentional poisonings, falls and burn injuries have continued to rise over the last decade.
In a study published in the American Journal of Preventive Medicine, researchers indicate that such accidents have nearly doubled since 1992.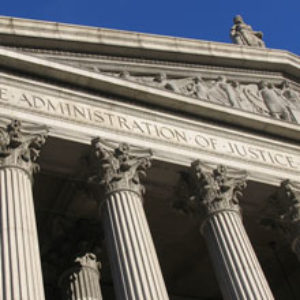 An average of 18,000 unintentional home injury deaths occurred annually between 1992 to 1999. This number has increased as new data taken from the National Vital Statistics System indicates an annual average of 30,000 accidental home injury deaths between 2000 and 2008.
The most prevalent unintended home injury deaths were poisonings and falls within the home, which accounted for 43% and 34% of deaths when averaged over the course of the study, respectively. These numbers appear to be increasing, as deaths related to poisoning accounted for 45% of deaths by 2008.
Researchers found that the majority of poisonings in 2008, a staggering 87%, were a direct result of unintentional overdoses from narcotic and hallucinogenic drugs.
Other research has found carbon monoxide poisoning to play a significant role in the number of accidental poisoning deaths in the United States annually. In fact, carbon monoxide poisoning is the leading cause of unintentional poison exposures within the U.S., with nearly 70,000 exposures each year, according to the carbon monoxide exposure report issued by the U.S. Centers for Disease Control and Prevention (CDC).
Many Home Injury Related Deaths Are Preventable
The only form of unintentional injury related deaths that were not on the rise were those related to firearms and injuries related to fires and burns. These injuries experienced the only decline during this period, and only one percent of accidental deaths in the home were linked to firearms.
The most dangerous accidental injuries for children were suffocation and drowning. Suffocation posed the greatest risk for children under the age of one year old and drowning for children ages one to four years of age. People 80 years of age and older faced the highest risk of suffering a fall related death injury.
Men and boys pose a higher risk for undergoing an unintended injury related death within the home as opposed to women and girls. Researchers feel fatal unintentional injuries within the home are not only preventable, but also highly predictable with minimal safety interventions.
"Although injury statistics can guide practice and research, a more powerful force is the people behind the statistics whose lives can be spared and disabilities prevented through the application of effective injury prevention strategies at home," said Karin A. Mack, PhD and co-author of the report.
Experts recommend limiting children's access to prescription medications and other toxic substances and providing closer supervision of children within the home, to prevent accidental poisonings, falls, suffocations and drowning. The researchers also point to installing smoke alarms and carbon monoxide detectors within the home and repeated maintenance of the equipment.
Other safety advice includes adherence to building codes, safety regulations and legislation and focusing on behavioral change to help build continued adherence to safety practices within the home.
"*" indicates required fields