Hydroxycut Lawsuits
May 01, 2009
By: AboutLawsuits
Popular over-the-counter dietary supplements marketed as Hydroxycut have been linked to serious side effects like liver damage, liver failure and death. A Hydroxycut recall was issued on May 1, 2009, and potential lawsuits are being pursued for individuals who have experienced problems caused by the weight-loss products.
HYDROXYCUT LAWSUIT STATUS: Prior lawsuits against the manufacturers have been settled in the past, and Hydroxycut recall lawyers are continuing to evaluate potential new cases for liver injury.
MANUFACTURER: Iovate Health Sciences, Inc. Products sold under the Iovate and MuscleTech brand names.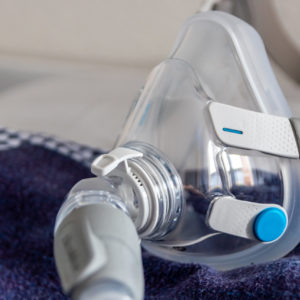 Did You Know?
Millions of Philips CPAP Machines Recalled
Philips DreamStation, CPAP and BiPAP machines sold in recent years may pose a risk of cancer, lung damage and other injuries.
Learn More
>>SUBMIT A CASE TO A HYDROXYCUT LAWYER<<
OVERVIEW: Hydroxycut is a dietary supplement that is marketed for weight-loss, as a fat burner, as an energy enhancer, as a low carb diet aid and for water loss. Even when used at the recommended doses, reports of serious and potentially life-threatening side effects have been reported, including:
Liver Damage
Liver Failure
Elevated Liver Enzymes
Jaundice
Seizures
Cardiovascular Disorders
Death
The Hydroxycut problems could surface while the products are still being used or within several months after they are discontinued. Potential symptoms of Hydroxycut liver side effects could include:
Jaundice (Yellowing of the Skin or Whites of the Eyes)
Brown Urine
Light Colored Stools
Nausea and Vomiting
Excessive Fatigue or Weakness
Itching
Stomach or Abdominal Pain
Loss of Appetite
HYDROXYCUT RECALL: On May 1, 2009, the FDA urged all consumers to immediately stop using Hydroxycut due to the reports of liver injury, liver transplant and at least one death. The manufacturer, Iovate Health Sciences, Inc., also agreed to issue a Hydroxycut recall and remove the following products from the market:
Hydroxycut Regular Rapid Release Caplets
Hydroxycut Caffeine-Free Rapid Release Caplets
Hydroxycut Hardcore Liquid Caplets
Hydroxycut Max Liquid Caplets
Hydroxycut Regular Drink Packets
Hydroxycut Caffeine-Free Drink Packets
Hydroxycut Hardcore Drink Packets (Ignition Stix)
Hydroxycut Max Drink Packets
Hydroxycut Liquid Shots
Hydroxycut Hardcore RTDs (Ready-to-Drink)
Hydroxycut Max Aqua Shed
Hydroxycut 24
Hydroxycut Carb Control
Hydroxycut Natural
Potential Hydroxycut recall lawsuits are being pursued against Iovate Health Sciences, Inc. for manufacturing and selling an unreasonably dangerous product without adequate warnings. Reports of liver failure first surfaced seven years before Hydroxycut was recalled and inadequate warnings were provided to consumers about the potential risk of serious and life-threatening side effects.
If you, a friend or family member have experienced problems, have a potential Hydroxycut lawsuit reviewed by a lawyer by request a free claim evaluation.
courtney

September 3, 2014 at 12:52 am

to all the people who believes that the company should not be sued because the customers should have control you need to stop stop judging people because you do not know the struggles that any of us have with foodwill power or control. I had had lots of success with the liquid drops until recently I developed symptoms of congestive heart failure it is only by the grace of God that my mom went thro[Show More]to all the people who believes that the company should not be sued because the customers should have control you need to stop stop judging people because you do not know the struggles that any of us have with foodwill power or control. I had had lots of success with the liquid drops until recently I developed symptoms of congestive heart failure it is only by the grace of God that my mom went through the same ordeal years ago when Hydroxycut first came outthe company should be shut down even if it does hurt peoples bodies and their unaware of it. It comes down to morality.

marie

February 8, 2011 at 8:03 pm

Hope they settle soon i was taken it for a short time i actually had a heart attack. I was 44 when it happen and now have a pcemaker / difiblator.

Debbie

May 18, 2010 at 7:10 pm

I took Hydroxycut for 1 1/2 years, I lost a lot of weight and never thought it was not safe, then 2003 I started getting sick and I find I have liver damage and will need a transplant eventually. I have all the symptoms they have listed. I have cirrhosis of the liver and have never drank in my life. I was always very healthy and my health now is bad. I have terrible itching, pain, fatigue extreme [Show More]I took Hydroxycut for 1 1/2 years, I lost a lot of weight and never thought it was not safe, then 2003 I started getting sick and I find I have liver damage and will need a transplant eventually. I have all the symptoms they have listed. I have cirrhosis of the liver and have never drank in my life. I was always very healthy and my health now is bad. I have terrible itching, pain, fatigue extreme and the list goes on. I have never believed in suing anyone before, but this has changed my mind. I took this medicine with full confidence, and it has taken years and quality of life from me and my grand children. Companies that do this are greedy and don't care about anyone.

Burton

September 29, 2009 at 3:36 am

This kind of victimization is standard in the drug and supplement industry,whether over-the-counter or prescribed meds. It is horrifying that a "health product" can do this. I have a client who was given Levaquin for poison ivy and ended up having ruptured bicep tendons. Imagine! Poison Ivy ends up ruining the rest of his life because of a drug! He is 79 and cannot have surgery to repair his [Show More]This kind of victimization is standard in the drug and supplement industry,whether over-the-counter or prescribed meds. It is horrifying that a "health product" can do this. I have a client who was given Levaquin for poison ivy and ended up having ruptured bicep tendons. Imagine! Poison Ivy ends up ruining the rest of his life because of a drug! He is 79 and cannot have surgery to repair his tendons. Try reading the book 'Posion Pill" It is a must read for anyone posting here.

george

September 16, 2009 at 2:21 am

hey SAm, how do you think this product got on the market. It was pre-screened by it's profit margin and the number of people that would really take the time out to sue; and the FDA, hold on let me say that one more time, the FDA, and once more for the hard of seeing- THE FDA let this product sit on the market. What you think they just snuck it by, and introduced it to stores across the U.S., and[Show More]hey SAm, how do you think this product got on the market. It was pre-screened by it's profit margin and the number of people that would really take the time out to sue; and the FDA, hold on let me say that one more time, the FDA, and once more for the hard of seeing- THE FDA let this product sit on the market. What you think they just snuck it by, and introduced it to stores across the U.S., and THE FDA didn't know a thing about it? Wake up! I ended up in the hospital twice.

Robert

September 1, 2009 at 2:32 am

I bought the cleanse from the makers of hydrocut and diet pills Zyatonix,after taking the capsules for the first time,I proceed to do my exercises at Bally health club,after walking on the treadmill for 30 minutes workout,I felt a cold sweat,and started to get dis orientated,I grabbed my clothes ,proceeded to the E,R. where I was admitted to the Cardiac Intesive Care fore 4 days with Cardiac Aryth[Show More]I bought the cleanse from the makers of hydrocut and diet pills Zyatonix,after taking the capsules for the first time,I proceed to do my exercises at Bally health club,after walking on the treadmill for 30 minutes workout,I felt a cold sweat,and started to get dis orientated,I grabbed my clothes ,proceeded to the E,R. where I was admitted to the Cardiac Intesive Care fore 4 days with Cardiac Arythem,all due by taking these 2 products.

Erwin

August 25, 2009 at 4:08 pm

I was hospitalized for congestive heart failure. This weakened my heart, therefore my body was retaining fluid. I've healthy my whole life. I stopped taking Hydroxycut Hardcore, because it made me feel sick. One month after, I was in the hospital.

Joshua

May 30, 2009 at 8:21 pm

I used two bottles of Hydroxycut about 9 months ago. The usual timeframe to evaluate the effectiveness of a bodybuilding supplement is usually 30-60 days, and so that is what I committed to trying. Thankfully, I did not experience any of the side effects, as I am a very healthy 29 year old male, 220 pounds, with a good diet and 6 day/week exercise. My body was healthy enough to counter the effe[Show More]I used two bottles of Hydroxycut about 9 months ago. The usual timeframe to evaluate the effectiveness of a bodybuilding supplement is usually 30-60 days, and so that is what I committed to trying. Thankfully, I did not experience any of the side effects, as I am a very healthy 29 year old male, 220 pounds, with a good diet and 6 day/week exercise. My body was healthy enough to counter the effects being described in these lawsuits. No one should rely on a supplement as their sole means of getting fit, trim, cut, healthy, etc. They DO add some value, some more than others. People must be smart and choose wisely how to manage their health. Companies, nevertheless, should be held liable, especially when they knew all along that there were problems being experienced by users of their products, and they chose to continue marketing them.

DANNY

May 25, 2009 at 11:57 pm

I THINK IM SICK FROM IT..IVE BEEN ON IT FOR ABOUT 8WKS.LOST SOME WEIGHT, AND BEEN EXERCISING LIKE HELL. BUT IM SICK/VOMITY ALL THE TIME

Carla

May 25, 2009 at 12:26 am

People have to Sue because there are companies out there that will hide product risks and fail to research their product for safety all in the name of profit. When this all blows over, Hydroxycut will just simply start their company using a different name rolling the dice, making billions, prior to yet another set of lawsuits. The FDA and other regulators are the same brainiacs that refuse to al[Show More]People have to Sue because there are companies out there that will hide product risks and fail to research their product for safety all in the name of profit. When this all blows over, Hydroxycut will just simply start their company using a different name rolling the dice, making billions, prior to yet another set of lawsuits. The FDA and other regulators are the same brainiacs that refuse to allow holistic, natural herbal products. (Manmade is always better than nature-yea right) I took an FDA approved diet product several years ago-think it had Ephedra in it. I am in misery with a really messed up Endocrine system but cannot sue because of lack of evidence-how many thousands of people like me are soaked in medical bills and pain because of money hungry monsters like these people? To be sued is nothing- Anyone who KNEW it had potential for danger and hid it will surely answer to God almighty one day.

Eddie

May 24, 2009 at 1:59 pm

These Basta** made millions off of us. They said it was natural and there were no warnings on there labels. Now that people are getting sick we come to find out the truth behind this magic pill. They didn't care about us they wanted to make money and they did. Now we fight back and sue the sh** out of them and close there doors for good. We should band together and storm headquarters and force the[Show More]These Basta** made millions off of us. They said it was natural and there were no warnings on there labels. Now that people are getting sick we come to find out the truth behind this magic pill. They didn't care about us they wanted to make money and they did. Now we fight back and sue the sh** out of them and close there doors for good. We should band together and storm headquarters and force them to take these pills until they get sick.

Sean

May 22, 2009 at 10:34 pm

man... i have been taking this for years!! i have no money to see the doc though:(

Kelsey

May 21, 2009 at 4:21 am

Also Nina, notice how it has been stated that the company is selling a product without "adequate warnings." Companies are supposed to make sure that they place all warnings on the product in order to prevent people (like Floyd) from suffering from any damages, and this one failed. People are obviously going to assume that the product is safe if something is not stated otherwise, which happened. Fl[Show More]Also Nina, notice how it has been stated that the company is selling a product without "adequate warnings." Companies are supposed to make sure that they place all warnings on the product in order to prevent people (like Floyd) from suffering from any damages, and this one failed. People are obviously going to assume that the product is safe if something is not stated otherwise, which happened. Floyd, I hope all ends up well with you and you don't suffer from anymore damage. I am hoping that I don't suffer from anything as well from using the product less than a month ago.

Roly

May 19, 2009 at 12:06 am

Jesus christ I went through two large bottles of the harcore formula! Sure I lost like maybe ten pounds or so but then it all came back when I went off of it. I was comfortable staying on it despite it made me sick all the time and i could feel my heart rate elevating for no reason and my arms would go numb here and there, this was because it was sold like it was suppose to be safe like it had bee[Show More]Jesus christ I went through two large bottles of the harcore formula! Sure I lost like maybe ten pounds or so but then it all came back when I went off of it. I was comfortable staying on it despite it made me sick all the time and i could feel my heart rate elevating for no reason and my arms would go numb here and there, this was because it was sold like it was suppose to be safe like it had been sold for yrs. My liver doesn't hurt or anything but i did notice some jaundice happening when i was on it. I'm only 23 but don't even wana think about the yrs i probably knocked off my lifespan now. How can this company do this to consumers? A few pounds is not worth ones life.

Floyd

May 12, 2009 at 1:00 pm

I will tell you why Nina someone would sue the company. Because, it's the same as if someone drives on the highway and you have some idiot run the stop light and hit your car and kills your child or mother. You know that people run the red light, but do you not go out and drive because of that. So before you open that suck hole you have on your face, think about me the 33 yr old guy who has been g[Show More]I will tell you why Nina someone would sue the company. Because, it's the same as if someone drives on the highway and you have some idiot run the stop light and hit your car and kills your child or mother. You know that people run the red light, but do you not go out and drive because of that. So before you open that suck hole you have on your face, think about me the 33 yr old guy who has been going to the doctor wondering what's wrong with him had surgery to have his gallbaldder taken out and find out he has damage to his liver 3 months before this has even hit the news. That's why I'm suing the company, you or someone in your family must have stock with the company.

Nina

May 9, 2009 at 5:13 pm

I believe it is a person's choice to get on these dietary supplements. People need to work out and do it the right way. It is per choice to take Hydroxycut, so why sue the company.

Meaghan

May 8, 2009 at 2:42 am

I cannot believe they would have realsed this if there were this many problemt wih it

nicholas

May 5, 2009 at 5:27 am

have not been eating and vomit often on hydrocut

sam

May 4, 2009 at 2:48 am

this is a company that sells poisinous substance to people. please shut it down fda
"*" indicates required fields