Prenatal Opioid Exposure Increases Risk Of Infant Death: Study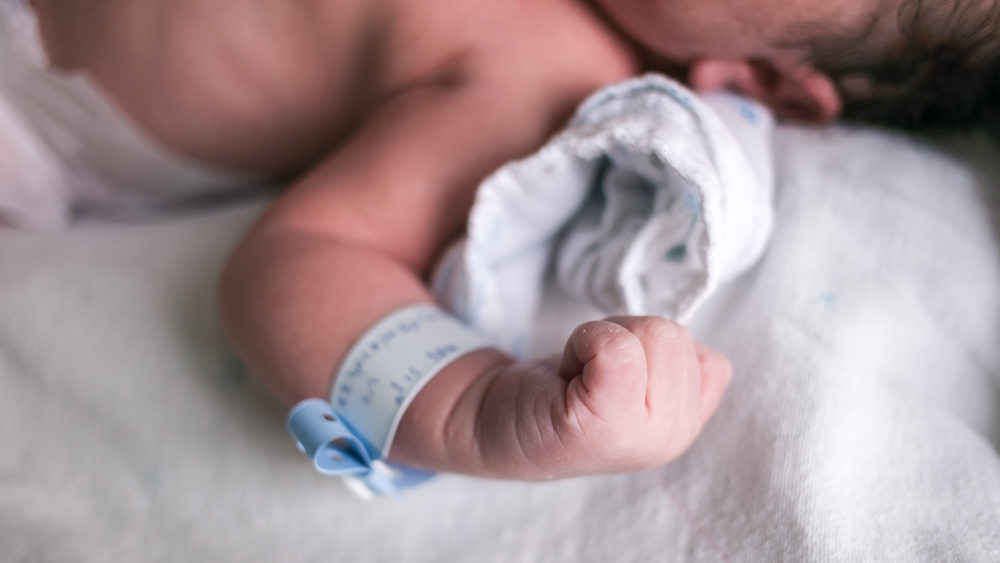 April 22, 2021
By: Russell Maas
Infants exposed to opioid-based pain medications during pregnancy who were not diagnosed and treated for neonatal opioid withdrawal syndrome (NOWS) may face higher mortality rates, according to Dartmouth College researchers, who highlight the importance of early intervention programs and treatments that may increase survival rates.
As the nation continues to witness an increasing rate of opioid use, researchers published a new study this month in The Journal of the American Medical Association (JAMA) which reviewed mortality data over a several year span among infants exposed to opioids before birth.
Researchers reviewed prenatal through one year follow ups of 1,129,032 mother-infant pairs from January 2010 to December 2014, in which 7,200 babies were documented having prenatal opioid exposures. Of the infants exposed to opioids during pregnancy, 4,238 had a neonatal opioid withdrawal syndrome diagnosis requiring treatment for Neonatal Abstinence Syndrome (NAS). This treatment, which can include medications such as morphine or phenobarbitone, is given to newborns and infants intravenously to reduce withdrawal symptoms and reduce the risk of convulsions.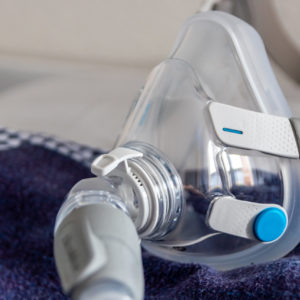 Did You Know?
Millions of Philips CPAP Machines Recalled
Philips DreamStation, CPAP and BiPAP machines sold in recent years may pose a risk of cancer, lung damage and other injuries.
Learn More
The remaining 2,962 opioid exposed infants born did not receive a neonatal opioid withdrawal syndrome diagnosis requiring NAS treatment, according to the researchers. Overall, children without opioid exposures during pregnancy had a significantly lower mortality rated when compared to those with opioid exposures. However, when comparing mortality rates among infants with opioid exposures, those diagnosed with NOWS had a 98.9% survival rate, while the odds of mortality in opioid-exposed infants not diagnosed with neonatal opioid withdrawal syndrome was 72% greater.
Specifically, infants diagnosed with NOWs were observed to have mortality rates of 11 per 1,000 live births, while those without a NOWS diagnosis were found to have a mortality rate of 20 per 1,000 live births.
While the researchers did not offer a specific reason for the increased mortality rate among infants with a NOWS diagnosis, the study concluded that early opioid detection and interventions are necessary, regardless of the severity of opioid withdrawal symptoms.
As the opioid abuse crisis has worsened throughout the United States over the past decade, so has the number of mothers and infants affected by drug use and addiction. Opioids now account for nearly 70% of all overdose deaths and states in the East have been hit the hardest.
Neonatal abstinence syndrome is a serious condition which may cause an infant to experience withdrawal symptoms after being born, resulting in a range of mild to severe symptoms, which can last for weeks.
"In this study, opioid-exposed infants appeared to be at increased risk of mortality, and the treatments and supports provided to those diagnosed with NOWS may be protective" the researchers concluded. "Interventions to support opioid-exposed maternal-infant dyads are warranted, regardless of the perceived severity of neonatal opioid withdrawal."
A study published in the medical journal The BMJ in February suggested prenatal opioid exposure may linked to a myriad of health issues, indicating children may face an increased risk of developing a cleft palate, cleft lip or other birth defects.
Prior studies have indicated opioid use may lead to debilitating birth defects, including exposed intestines. In recent years, neonatal abstinence syndrome problems have increased due to increased use of opioids during pregnancy. Infants born with opioid withdrawal symptoms have skyrocketed as the opioid crisis continues to worsen across the country. Some estimates indicate opioid addiction among pregnant women has increased more than 300%.
While thousands of opioid lawsuits are being pursued against drug makers for fueling the abuse and addiction problems that have plagued communities throughout the United States, there are also a number of neonatal abstinence syndrome lawsuits being filed on behalf of infants who experienced side effects from exposure to the medications before birth.
"*" indicates required fields