JPML Asked to Centralize Lawsuits Over Insulin Pricing Scheme
May 23, 2023
By: Irvin Jackson
A motion has been filed with the U.S. Judicial Panel on Multidistrict Litigation (JPML), seeking to consolidate and centralize all insulin pricing scheme lawsuits, which claim drug manufacturers and pharmacy benefit managers (PBMs) artificially inflate prices for the diabetes drug.
The hormone insulin is a key treatment for diabetes, as it helps the body properly process, store and use glucose. Patients with Type 1 diabetes use insulin on a daily basis, and many with Type 2 diabetes also use insulin regularly to maintain proper blood glucose levels.
According to the lawsuits, insulin only costs about $2 per dose to produce, yet consumers and state medical plans are forced to pay $300 to $700 to purchase it.
Inflated Insulin Price Scheme
Over the past few months, a growing number of lawsuits have been filed by a variety of different states, including Arkansas, Illinois, Kansas, Mississippi, Montana and others, seeking to hold the manufacturers and PBMs responsible for millions, and potentially billions, in damages caused by inflated costs paid by medical plans and consumers.
PBMs regularly release formulary lists of drugs insurers should be willing to pay for, which usually determines which drugs are sold on the U.S. market. However, the states allege manufacturers and PBMs have created a scheme where manufacturers pay high "administrative fees" to ensure their drugs get on those lists, which the lawsuit claims is a form of illegal rebate.
These fees, and other inflated prices, drive up the cost of insulin significantly, resulting in a drug that is only $2 to produce still costing consumers hundreds of dollars. The same insulin only cost $20 per vial as recently as the 1990s, and the cost to manufacture insulin has decreased since then, the lawsuits indicate.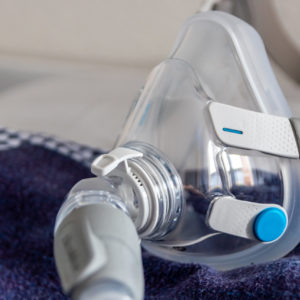 Did You Know?
Millions of Philips CPAP Machines Recalled
Philips DreamStation, CPAP and BiPAP machines sold in recent years may pose a risk of cancer, lung damage and other injuries.
Learn More
The insulin pricing problems are exacerbated by the fact that the three largest manufacturers, Eli Lilly, Novo Nordisk and Sanofi control 92% of insulin manufactured in the U.S. and receive 96% of the revenue of the global diabetes drug market. In turn, the three largest PBMs in the U.S., CVS Caremark, Express Scripts and OptumRX control more than 80% of the PBM market and the largest pharmacy chains in the U.S.
According to the American Diabetes Association, the cost of diabetes treatment in the U.S. cost about $327 billion in 2017, representing one out of every four dollars spent on healthcare in the U.S. that year.
States Call for Insulin Pricing Lawsuit Consolidation
On May 9, the five states filed a motion for transfer (PDF) with the U.S. Judicial Panel on Multidistrict Litigation (JPML), calling for the lawsuits to be consolidated before one federal judge in the Southern District of Mississippi for coordinated discovery and pretrial proceedings.
Such consolidation is common in the federal court system in complex product liability lawsuits, where large numbers of cases are pending before different judges that involve similar injuries or damages caused by the same product.
"Transfer to and consolidation in the Southern District of Mississippi will promote the just and efficient conduct of these Actions by avoiding the potential for inconsistent pretrial rulings on discovery and substantive matters, duplicative fact and expert discovery, and the burden and inconvenience of litigating the same issues and producing dozens of the same witnesses and millions of documents in numerous individual cases in different judicial districts," the states' motion argues.
If the JPML agrees to consolidate the cases before one judge for pretrial proceedings, they would create an insulin pricing scheme multidistrict litigation (MDL), where the cases would remain individual lawsuits filed by the state, but go through discovery, pre-trial motions, and potentially bellwether test cases. If, after the pretrial proceedings are concluded, the cases have not yet been resolved through a settlement agreement or other court action, they will be remanded back to their original District Courts for individual trials.
"*" indicates required fields