Johnson & Johnson Talcum Powder Litigation Sign of Growing Problem with "Bankruptcy Grifters": Report
April 04, 2022
By: Irvin Jackson
A legal expert warns that the recent Johnson & Johnson bankruptcy scheme, which aims to blunt the damage from talcum powder litigation, is an example of the growing trend of "bankruptcy grifters," which is allowing companies to reap all of the benefits of bankruptcy, but none of the intended penalties.
The article was published recently in the Yale Law Journal by Lindsey Simon, an associate professor at the University of Georgia School of Law. Simon warns the justice system is allowing companies like Johnson & Johnson, who are solvent and in no real financial danger, to act as "parasites" on the bankruptcy system, and indicates such legal maneuvers are becoming more and more common.
In February, a federal judge approved of Johnson & Johnson's controversial "Texas Two-Step" bankruptcy plan, allowing the company to continue with its attempt to break off the massive liability it faces from thousands of talcum powder lawsuits into a separate company, which critics argued was created solely for the purpose of placing it into bankruptcy and delaying justice for plaintiffs seeking compensation through the U.S. court system.
Johnson & Johnson faces about 38,000 Baby Powder lawsuits and Shower-to-Shower lawsuits brought by women diagnosed with ovarian cancer, mesothelioma and other injuries, which they allege were caused by exposure to talc and asbestos particles in the popular talcum powder products, which were sold for decades without warnings about health risks Johnson & Johnson knew they would face.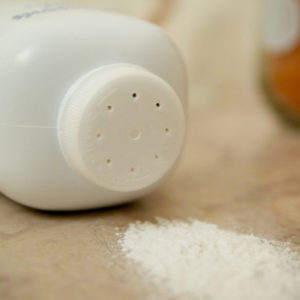 Johnson & Johnson announced in October that it was spinning off any liability exposure it faces from the litigation into a new company, LTL Management, LLC, which was formed with only $2 billion in assets and then promptly placed into bankruptcy.
In what may be some relief to plaintiffs, last week Judge Michael Kaplan, overseeing the Johnson & Johnson bankruptcy, ruled that talcum powder cancer plaintiffs can challenge his ruling directly to the 3rd Circuit Court of Appeals, granting them a fast-track to challenge his decision approving the bankruptcy plan last month.
The move has been viewed as largely a negotiating attempt to force plaintiffs to accept less compensation than they seek, since Johnson & Johnson has sufficient assets to cover liability exposure it faces for failing to warn consumers about the risks associated with its talc products, and Judge Kaplan has faced criticism for his recent decision from legal experts and lawmakers.
Simon points out a similar, less publicized maneuver was pursued by the U.S. Olympic and Paralympic Committee (USOPC) in response to charges of sex abuse by Larry Nasser; a former assistant professor and USA Gymnastics doctor who is believed to have abused hundreds of young girls. However, despite the committee having hundreds of millions of dollars in assets, plaintiffs have been forced to pursue their claims in bankruptcy court.
USOPC did not even have to declare bankruptcy itself, but instead linked itself to a bankruptcy filing by USA Gymnastics. The article points out that Honda, Walmart and Purdue Pharma have all used bankruptcy in similar ways to avoid massive litigation costs.
"Bankruptcy grifters like USOPC are not created by the Bankruptcy Code," Simon wrote. "Instead, it is judges, reviewing difficult restructurings under the circumstances, who grant them access to the bankruptcy system. Case by case, exception by exception, bankruptcy grifters have infiltrated the Chapter 11 process."
The article lays out when and how courts should be granting bankruptcy relief, without being abused by so-called bankruptcy grifters, and calls for increasing the cost of Chapter 11 bankruptcy in a way that "may deter most opportunistic bankruptcy grifters from looking to bankruptcy as a procedural panacea."
Simon is just one of many speaking out against the latest trend, particularly the tactic used by Johnson & Johnson, known as the Texas Two-Step.
The Johnson & Johnson talcum powder bankruptcy has been widely criticized by plaintiffs lawyers, as well as bankruptcy experts, as an abuse of the legal process and effort to delay a series of trials that were expected to go before juries this year.
Plaintiffs say Johnson & Johnson, which has billions in cash reserves, has no financial distress that would merit a bankruptcy filing. However, since the bankruptcy is being allowed to move forward, settlements for talcum powder cancer and asbestos lawsuits may be artificially capped.
Defending against the talcum powder litigation has already cost Johnson & Johnson $1 billion, on top of Baby Powder settlements and verdicts that have amounted to another $3.5 billion, according to the bankruptcy filing.
Most of the U.S. talc litigation is currently pending in the federal court system, where the cases are centralized before U.S. District Judge Freda L. Wolfson in the District of New Jersey, as part of an MDL or multidistrict litigation. Prior to the bankruptcy filing, the Court was planning to hold a series of talcum powder "bellwether" trials beginning in April 2022, which have now been delayed by the U.S. Bankruptcy Court.
"*" indicates required fields