Judge Pushes Bard to Try to Settle Vaginal Mesh Lawsuits
December 15, 2014
By: Austin Kirk
The U.S. District Judge presiding over all federal vaginal mesh lawsuits appears to be growing increasingly frustrated with C.R. Bard's inability to settle cases brought by thousands of women, suggesting that the company risks losing billions of dollars and potentially going bankrupt if all of the lawsuits proceed to trial.
There are currently more than 70,000 women throughout the United States pursuing product liability lawsuits as a result of complications associated with transvaginal mesh or bladder sling products manufactured by Bard, Boston Scientific, Ethicon, American Medical Systems (AMS) and other companies.
About 10,000 of the cases pending in the federal court system involve problems with Bard's Avaulta mesh products, with several thousand additional cases filed against the manufacturer in various state court systems.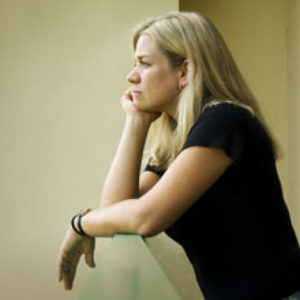 According to a report by Bloomberg News, Judge Goodwin took the unusual step of criticizing Bard's settlement attempts during a hearing on December 9, indicating that juries may award billions of dollars in damages against the manufacturer based on some of the multi-million dollar verdicts returned in some of the first vaginal mesh lawsuits to go to trial.
"If I were a stockholder of any of these companies, I would be materially interested in the fact that there have been multiple million-dollar verdicts for individual plaintiffs," said Judge Goodwin, according to a transcript.
In just four cases that have gone to trial in the federal court system, juries have ordered companies to pay more than $123 million to women who suffered complications and injuries linked to products sold by various companies, including the discontinued Bard Avaulta mesh.
Last month, two consolidated trials involving groups of four women each went to trial in Florida and West Virginia against Boston Scientific, resulting in combined jury awards of $26.7 million and $18.5 million respectively.
In September, a Texas jury ordered Boston Scientific to pay $73 million in a state court trial, and Johnson & Johnson's Ethicon division was ordered to pay a women $3.27 million in damages that same month in a trial held before Judge Goodwin.
The first federal bellwether trial in the vaginal mesh litigation involved Bard Avaulta mesh, with $2 million awarded in July 2013, including punitive damages designed to punish the manufacturer for their actions in the design and sale of the mesh.
Despite the courtroom losses, Bard has reportedly only settled a few hundred cases.
Endo International is the only major manufacturer to resolve large numbers of the cases it faced, announcing in September that it has agreed to settle more than 30,000 AMS mesh lawsuits involving it's subsidiary, at an estimated cost of about $1.3 billion.
Additional Trial Dates
Given the lack of progress in reaching large numbers of settlements, Judge Goodwin previously ordered that two large waves of Bard Avaulta cases be prepared to be "trial ready" by January 2015.
With at least 185 cases soon to be ready for trial, plaintiffs have proposed that several consolidated Bard Avaulta trials be scheduled involving claims brought by women in the same U.S. District Courts that suffered injuries as a result of similar products.
In a response (PDF) filed December 8, attorneys for Bard opposed the proposal for consolidated trials, suggesting that Judge Goodwin does not have the authority to issue such an order. In addition, the manufacturer argued that if the cases were to be grouped together for trial, juries would be unfairly prejudiced against the company simply by seeing how many plaintiffs were pursuing claims for injuries.
While it is unclear whether Judge Goodwin will attempt to group the cases for trial, comments made at the hearing last week are not the first time he has expressed frustration with the large scope of the litigation currently pending and the impact of scheduling each individual case for trial.
In July, Judge Goodwin issued an order (PDF) that pointed out that there are only about 5,000 civil trials conducted throughout the entire federal court system each year, with only about 2,000 of the cases involving jury trials nationwide. With more than 12 times that number of cases pending in seven different consolidated federal multidistrict litigations before in the Southern District of West Virginia, Judge Goodwin said that "extraordinary procedures" were necessary to move the cases forward and indicated that a continuing series of waves of cases would be prepared for trials.
In addition to the 185 cases included in the first two waves, a third wave of cases was identified earlier this year, including 298 cases stemming from problems with the Bard Avaulta Plus Anterior Support System, Avaulta Plus Posterior Support System, Avaulta Solo Anterior Synthetic Support System or Avaulta Solo Posterior Synthetic Support System
Judge Goodwin issued a further order (PDF) on December 10, outlining the schedule for pretrial proceedings in a "mini wave" of 60 cases from this third group, calling for the completion of all fact discovery by February 10, 2015 and expert discovery by May 5, 2015. Judge Goodwin will then hear any challenges to the admissibility of expert witness testimony, after which the cases will be deemed "trial ready" by late next year.
The remaining cases in this third wave will continue with case-specific discovery and expert discovery throughout 2015, with the first trials out of that group likely to be scheduled sometime in 2016.
Even after the preparation of the several hundred cases included in these three waves, Bard will continue to face more than 9,000 cases in the federal court system. Even if the manufacturer has some success defending individual cases, given the substantial verdicts returned in cases that have gone before juries, the liability faced by the company could be staggering if settlements are not reached.
In addition to claims against C.R. Bard, the latest update (PDF) from the U.S. Judicial Panel on Multidistrict Litigation indicates that Judge Goodwin is also presiding over 14,413 Boston Scientific mesh lawsuits, 22,112 Ethicon mesh lawsuits, 1,763 Coloplast mesh lawsuits, 259 Cook Medical mesh lawsuits and 71 Neomedic mesh lawsuits.
"*" indicates required fields