July 4th Fireworks Accidents and Injuries Often Linked to Misuse, Illegal Components: Report
June 30, 2023
By: Stephanie Yanovich
Thousands of injuries and several deaths were linked to firework accidents last year, according to a new federal report, which warns Americans to exercise caution during upcoming July 4th celebrations, and to avoid buying illegal fireworks that may contain dangerous components.
The U.S. Consumer Product Safety Commission (CPSC) released its annual 2022 fireworks injury report on June 29, indicating that accidents remained high last year, and surged around the July 4th holiday, as in past years.
The agency issued a fireworks safety advisory together with the report, urging Americans to view professional fireworks this July 4th  instead of attempting to use them at home.  It noted that consumers choosing to celebrate with at-home fireworks should observe safety precautions to avoid eye injuries, burns, lacerations, and contusions that often result from fireworks misuse, especially among children.
According to the report, many consumer grade fireworks sold in the U.S. contain illegal components, like dangerous chemicals and unstable fuses, which can cause severe, potentially fatal injuries. However, the report also notes that many types of legal fireworks result in serious injuries when used at home, especially sparklers and firecrackers.
Children Under 15 Accounted For Over 25% of Fireworks Related Injuries in 2022
This latest CPSC report summarizes fireworks related accidents, deaths, and enforcement activity during fiscal year 2022. It aligns with other reports that have linked thousands of emergency room visits to fireworks accidents in prior years. The report also confirms that consumer grade fireworks containing illegal, recalled materials that can cause explosions remain a hazard for Americans celebrating at home.
CPSC officials obtained fireworks related injury and death estimates from hospital emergency departments and their own internal injury surveillance system. They also analyzed CPSC staff enforcement activities regarding the sale and purchase of illegal consumer fireworks.
According to the findings, there were about 10,200 fireworks accidents or injuries in 2022, and 11 reported fireworks deaths. Five of those deaths were linked to fireworks misuse, with victims ranging from 11 to 43 years old. Most of the deaths were associated with mortar style fireworks such as festival balls, canisters, and reloadable shells.
Adults aged 25 to 44 sustained about 36% of the estimated injuries, while children under 15 comprised 28% of the approximate injury total.
As in prior years, the vast majority of the injuries and deaths were linked to July 4th fireworks accidents. In 2022, 73% of the approximate injuries occurred in the one month surrounding the July 4 holiday, according to the findings.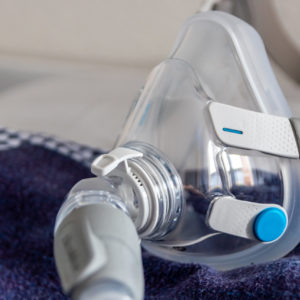 Did You Know?
Millions of Philips CPAP Machines Recalled
Philips DreamStation, CPAP and BiPAP machines sold in recent years may pose a risk of cancer, lung damage and other injuries.
Learn More
The fireworks linked to the highest rates of injuries requiring emergency department treatment last year were firecrackers, with 1,300 injuries in 2022, followed by sparklers at 600 injuries. The body parts most often injured by fireworks were hands and fingers, with an estimated injury rate of 29 percent. Head, face, leg, and ear injuries followed at 19 percent, while eye injuries comprised roughly 16 percent of injury rates.
Burns were the most frequent estimated injury type, comprising 38% of all emergency department-treated fireworks injuries. Contusions and lacerations followed in frequency at 30%.
Avoid Illegal Fireworks and Follow Safety Guidelines: CPSC
The latest CPSC report also shows that in 2022, 43% of fireworks selected and tested by enforcement officials contained illegal components known to cause injuries. Those materials included fuses not compliant with federal law, banned chemicals, and excessive pyrotechnic elements.
In the accompanying CPSC fireworks safety advisory, officials stress that most fireworks injuries and deaths are preventable. They urge consumers to leave fireworks to professionals, or only purchase legal, sanctioned consumer grade fireworks if celebrating at home. Consumers should check with their local and state governments before purchasing fireworks to confirm they are legal in their area, the commission notes.
The CPSC also provided several additional safety tips for celebrating with fireworks at home, including:
Never allow young children to play with or ignite fireworks, including sparklers. Sparklers burn at temperatures of over 2,000 degrees Fahrenheit—hot enough to melt some metals.
Keep a bucket of water or a garden hose handy, in case of fire or other accident.
Only purchase and set off fireworks that are labeled for consumer (not professional) use.
Never use fireworks while impaired by alcohol or drugs.
"Fireworks are beautiful to watch, but they can be deadly when mishandled or misused, or if the fireworks themselves contain illegal components," said CPSC Chair Alex Hoehn-Saric. "I urge everyone to use care around fireworks, only use fireworks labeled for consumer use, and always keep children far away from fireworks, including sparklers. We want everyone to have a fun and safe celebration."
"*" indicates required fields