Jury Trial Underway for Talcum Powder Lawsuit Against Johnson & Johnson in California
June 01, 2023
By: Irvin Jackson
The first jury trial in two years involving allegations that Johnson & Johnson talcum powder caused cancer is now underway in California, following a long delay in all litigation after the company attempted to pursue a much-derided bankruptcy filing.
Johnson & Johnson faces more than 38,000 Baby Powder lawsuits and Shower-to-Shower lawsuits, each involving similar allegations that the company failed to warn about the risk of ovarian cancer, mesothelioma and other injuries that may result from toxic asbestos particles that are commonly found inside the products.
Following a series of massive jury verdicts in lawsuits that went to trial several years ago, Johnson & Johnson decided to pursue a controversial talcum powder bankruptcy scheme, by transferring all liability it faced for failing to warn consumers about the cancer risk into a new entity, LTL Management, LLC, which then immediately filed for bankruptcy.
The move drew immediate criticism from legal experts as an abuse of the U.S. bankruptcy system, since Johnson & Johnson has billions in assets on hand. However, the filing resulted in a stay on all proceedings, and prevented additional lawsuits from being filed or moving forward to trial. It appears that will change in the coming months, after the U.S. Court of Appeals for the Third Circuit rejected the bankruptcy filing in a recent ruling, setting the stage for active litigation to resume in all talcum powder lawsuits in 2023.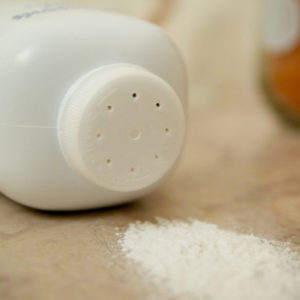 In February, U.S. Bankruptcy Judge Michael Kaplan, in New Jersey, announced he intends to dismiss the bankruptcy and lift the current stay on the litigation as soon as the company had exhausted its appeal efforts. However, he did allow one case to move forward in California state court, involving a man facing a dire health prognosis.
That trial involves a talcum powder lawsuit filed by Anthony Hernandez Valadez, who claims he developed mesothelioma from his use of asbestos-contaminated talcum powder sold by Johnson & Johnson.
The case was allowed to proceed because Valadez's health is deteriorating due to his mesothelioma, which is a fatal form of cancer with no known cure. There were concerns Valadez would not live to have his case heard before a jury before the very injury he says was caused by the defendant kills him.
Talcum Powder Settlement Negotiations
The trial is expected to be closely watched, because it comes as Johnson & Johnson is proposing a global talcum powder settlement plan, which would once-again force the litigation through the federal court system. While the outcome of this one trial will not have any binding impact on other claims, how the jury decides the case may factor into ongoing settlement negotiations and the amount plaintiffs may accept to settle other claims.
As the U.S. Courts were preparing to resume efforts to prepare large numbers of claims for trial again, Johnson & Johnson announced in April that it intends to settle all talcum powder lawsuits through an $8.9 billion fund which would be paid over 25 years, covering all current and future claims. The offer resulted in yet another bankruptcy filing by its LTL, Management subsidiary, and leading plaintiffs' attorneys in the litigation have roundly rejected the offer, indicating it is too low, again attempts to limit restitution to plaintiffs unnecessarily, and would severely limit payouts for future claims, which have not yet been filed because it can take years for ovarian cancer and other ailments linked to talcum powder use to be detected.
Early last month, Judge Kaplan issued an order directing the parties to again engage in talcum powder settlement negotiations, assigning a pair of mediators to preside over the meetings.
The order came as Judge Kaplan prepares to hear arguments for and against the latest LTL Management bankruptcy filing this month. The U.S. Trustee, a part of the Department of Justice, has joined plaintiffs and other consumer groups in urging Kaplan to reject the filing, indicating LTL lacks the financial need for such an action, and that plaintiffs should be entitled to pursue their claims through the civil court system.
"*" indicates required fields