Judge Allows Talcum Powder Cancer Lawsuit To Proceed To Trial in California
February 17, 2023
By: Irvin Jackson
A federal bankruptcy judge has issued an order allowing a talcum powder cancer lawsuit to move forward in California, involving claims brought by a 24-year old who faces a grave health condition that may qualify for an expedited trial date. The move signals that active litigation may soon resume in thousands of individual cases, after a federal appeals court recently rejected Johnson & Johnson's attempt to force the talcum powder litigation through the U.S. bankruptcy system.
Johnson & Johnson faces more than 38,000 Baby Powder lawsuits and Shower-to-Shower lawsuits, each involving similar allegations that the company failed to warn about the risk of ovarian cancer, mesothelioma and other injuries that may result from toxic asbestos particles that are commonly found inside the products.
Following a series of massive jury verdicts, Johnson & Johnson decided to pursue a controversial talcum powder bankruptcy scheme early last year, by transferring all liability it faced for failing to warn consumers about the cancer risk into a new entity, LTL Management, LLC, which then immediately filed for bankruptcy.
The move drew immediate criticism from legal experts as an abuse of the U.S. bankruptcy system, since Johnson & Johnson has billions in assets on hand. However, the filing resulted in a stay on all proceedings, and prevented additional lawsuits from being filed or moving forward to trial. It appears that will change in the coming months, after the U.S. Court of Appeals for the Third Circuit rejected the bankruptcy filing in a recent ruling, setting the stage for active litigation to resume in all talcum powder lawsuits in 2023.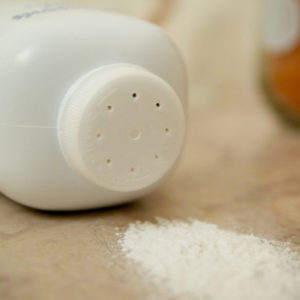 On February 13, Johnson & Johnson's LTL Management subsidiary filed a petition (PDF) with the Third Circuit Court of Appeals calling for a rehearing of the case. If that fails, it is expected the manufacturer will make one last ditch appeal to the U.S. Supreme Court. However, that is largely seen as a "Hail Mary" since only a few cases are considered by the U.S. Supreme Court each year, and many experts expect that the Third Circuit decision will stand.
California State Talcum Powder Lawsuit Cleared to Move Forward
During a hearing this week before U.S. Bankruptcy Judge Michael Caplan, in Trenton, New Jersey, the Court announced it intends to dismiss the bankruptcy and lift the current stay on the litigation as soon as Johnson & Johnson's appeal efforts are exhausted. However, Judge Kaplan did allow one case to move forward in California state court.
That talcum powder lawsuit was filed by Anthony Hernandez Valadez, who was diagnosed with a life-threatening malignant tumor. The illness is terminal, and there are concerns he may not live to see trial if the delays continue.
Judge Kaplan ruled that once a California state judge says the case is ready for trial, it can move forward in spite of the current stay on the litigation.
February 2023 Talcum Powder Cancer Lawsuit Update
Once Judge Caplan lifts the bankruptcy stay, active litigation will resume in the federal court system, where most of the talcum powder lawsuits are pending.
Earlier this month, U.S. District Judge Michael A. Shipp was appointed to preside over the federal talcum powder MDL (Multidistrict Litigation) that was first established in 2016, after the original judge handling the litigation recently retired.
Later this year, it is expected that Judge Shipp may reschedule a series of bellwether trials that were set to begin in early 2022, but postponed when Johnson & Johnson filed the recently rejected bankruptcy petition.
Defending against the talc ovarian cancer claims has already cost Johnson & Johnson $1 billion, on top of Baby Powder settlements and verdicts which have amounted to another $3.5 billion, according to bankruptcy filing. Prior estimates have suggested Johnson & Johnson will need to pay over $10 billion to resolve all lawsuits involving cancer caused by their products. However, if each case goes before a jury, the company could be responsible for substantially more in individual talcum powder lawsuit payouts awarded at trial.
"*" indicates required fields