JUUL Nicotine Addiction Problems Impacting Workers, In Addition To Students: Report
December 31, 2019
By: Irvin Jackson
Amid rising concerns about the problems with JUUL nicotine addictions among teens throughout the United States, which have reached epidemic levels and caused the company to face criticism over the way the product was marketed, reports suggest that the JUUL Labs is also facing internal problems with employees who won't stop vaping in its offices during work hours.
In 2018, JUUL Labs ordered its staff to stop vaping in its U.S. offices, due to local and state laws. However, the company has failed to stamp out the practice, even following threats to dock workers' pay and bonuses, according to a number of reports. The problems highlight the addictive nature of JUULing, and mirror issues faced by schools nationwide.
Despite policy changes, threats to bonuses and even threats of being fired, employees of JUUL Labs are continuing to vape inside of the company's offices, including at their desks, in hallways, and in meeting places.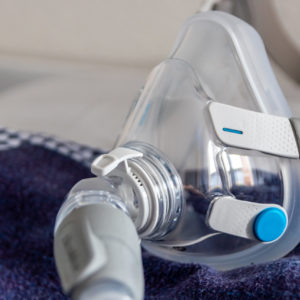 Did You Know?
Millions of Philips CPAP Machines Recalled
Philips DreamStation, CPAP and BiPAP machines sold in recent years may pose a risk of cancer, lung damage and other injuries.
Learn More
The policy banning vaping in the offices came after the San Francisco-based company received inquiries from city officials. At the time, in December 2018, then-CEO Ken Burns promised to put up a tent outside where employees could vape. However, that tent never appeared, and Burns stepped down as CEO in September.
Critics point to the situation as ironic, given JUUL's marketing strategy that claims the e-cigarette helps people quit smoking. Yet their own employees can't stop vaping in their own offices, even under threat of loss of bonuses and the loss of their jobs.
The reports come just days after a study indicated that JUUL products had the same chemical and tobacco profile as Marlboro cigarettes, and were thus equally addictive.
JUUL has become the most popular form of e-cigarette since it was introduced in 2015, and the manufacturer has been criticized for following the marketing strategy previously employed by the tobacco industry, targeting younger users to create life-long users of their products. However, the vape pods are designed in a way that make it even easier for users to inhale large quantities of nicotine without noticing, increasing the addictiveness of JUULing.
A recent Reuters analysis indicated e-cigarettes have had very little effect in getting cigarette smokers to quit. More so, vaping growth has largely come from users under 25 years old, including teenagers and the nicotine delivery rates in JUUL devices were higher than other e-cigarette brands, making the products even more addictive.
The U.S. Food and Drug Administration announced it will call on e-cigarette companies to prove the products help smoker quit and the benefits of vaping outweighs the health risks before products will be allowed to stay on the U.S. market.
JUUL Lawsuits
In a growing number of lawsuits, JUUL has been accused of fueling the vaping epidemic in the United States, through the design and marketing of their product. The e-cigarettes were intentionally designed to look like a USB thumb drive, which has made the product popular among teems who are able to hide their vaping habit from parents, teachers and other adults.
According to a recent study by federal health officials, a quarter of all high school students indicate they have vaped within the last 30 days this year.
Dozens of JUULing addiction lawsuits and class action lawsuits have been filed against the company in recent months, each raising allegations that the e-cigarette manufacturer marketed their products toward minors and prior non-smokers, while failing to warn that JUUL pods are more potent and addictive than traditional cigarettes.
As more parents and young adults step forward to pursue claims after becoming addicted to JUUL, it is widely expected that thousands of cases will be presented throughout the federal court system.
In October, the U.S. Judicial Panel on Multidistrict Litigation issued an order consolidating all JUUL cases pending throughout the federal court system before Judge William H. Orrick III, in the U.S. District Court for the Northern District of California, which is where JUUL Labs, Inc.'s San Francisco headquarters are located.
"*" indicates required fields