Certain Types Of Gadolinium MRI Dyes May Be More Prone To Leave Deposits Behind
November 01, 2018
By: Irvin Jackson
In recent years, there has been increasing focus within the radiology community about the potential health risks from gadolinium MRI contrast dye, and whether the products leave toxic gadolinium residue in the body.  
A growing body of scientific evidence suggests that some type of gadolinium-based contrast agents, which are used to enhance MRI and MRA exams, may leave behind traces in the body, while other types do not.
Gadolinium contained in MRI contrast dyes has to be be put through a process called chelation, which is supposed to prevent the toxic metal from being absorbed into the body, allowing it to pass safely with other waste products. There are two methods to do this, which divides contrast dyes into two categories: linear and macrocyclic gadolinium contrast dyes.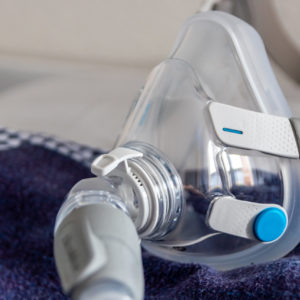 Did You Know?
Millions of Philips CPAP Machines Recalled
Philips DreamStation, CPAP and BiPAP machines sold in recent years may pose a risk of cancer, lung damage and other injuries.
Learn More
Linear gadolinium contrast agents use a process that wraps the gadolinium ion in an elongated organic molecular ligand, like wrapping a chain around a ball. Macrocyclic gadolinium contrast agents surround the gadolinium ion in a cage-like molecular structure.
Macrocyclic gadolinium is considered to have a more stable structure, which means that it is less likely to lose chelation and thus more likely to be passed through the body without being deposited in organs than linear ionic gadolinium contrast dyes.
Linear gadolinium contrast agents are typically older, and include products like Magnevist, MultiHance, Omniscan and Eovist. Macrocyclic gadolinium contrast agents include products like Gadavist, ProHance and Dotarem.
A number of studies in recent years suggest that linear gadolinium contrast agents are more likely to leave gadolinium behind in the body, which suggests they may be more likely to result in a series of painful and debilitating symptoms commonly referred to as "gadolinium deposition disease," which may leave individuals with persistent headaches, bone and joint pain, reduced cognitive function and other side effects.
In a study published in the medical journal Radiology in May 2018, German researchers found that after one year, Omniscan (gadodiamide) left a large portion of gadolinium in brain tissue, while repeated injections of Dotarem (gadoterate) left only traces of gadolinium, and those were still intact and chelated.
Another study, published by Japanese researchers in Radiology in January 2015 found that traces of gadolinium left by linear MRI contrast dyes caused hyperintense images in MRI scans. Macrocyclic gadolinium contrast dyes caused no such hyperintensity.
In 2017 European regulators restricted or suspended the use of some linear gadolinium MRI contrast dyes due to concerns over gadolinium toxicity. The manufacturers of two linear contrast dyes, Ablavar and OptiMark also voluntarily removed their dyes from the market.
Another study, published just last month found no toxic symptoms linked to Dotarem. Researchers collected data on patients who underwent contrast-enhanced MRI scans using Dotarem and looked for hypersensitivity reactions, diagnoses of nephrogenic systemic fibrosis (NSF), reports of chronic pain and post-contrast acute kidney injury, and other symptoms commonly linked to gadolinium deposition disease. The researchers found no cases of NSF and only two cases of hypersensitivity out of 23,000 MRI scans.
NSF is a more severe and debilitating form of gadolinium toxicity that has been identified by health officials as a risk of individuals with kidney impairment. However, recent concerns have also extended to individuals without any kidney problems, who may be left with gadolinium in their body following use of linear contrast agents.
In December 2017, the FDA issued a drug safety communication for MRI contrast agents, providing new information about the risk of gadolinium retention and potential side effects for individuals with normal kidney function.
Manufacturers of linear gadolinium contrast agents now face a growing number of MRI dye toxicity lawsuits, which are being pursued by individuals who claim the products left them with debilitating health problems, after gadolinium was retained in their body.
"*" indicates required fields