Mack Truck Recall Issued Due to Defect That Increases Accident Risk
March 17, 2016
By: Russell Maas
More than 20,000 Mack trucks have been recalled, due to the risk that the driveshaft may separate, potentially causing a truck accident or causing roadway debris that may pose a hazard for other drivers. 
A Mack truck recall was announced by the U.S. National Highway Safety Administration (NHTSA) on March 9, after reports suggested that a defect may cause the driveshaft to fail.
Although no crashes or injuries have been caused by this problem with Mack trucks, the issue may cause the truck driver to lose control of the vehicle or spill debris from the assembly into the roadway.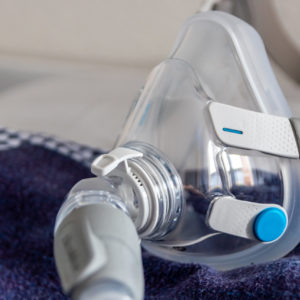 Did You Know?
Millions of Philips CPAP Machines Recalled
Philips DreamStation, CPAP and BiPAP machines sold in recent years may pose a risk of cancer, lung damage and other injuries.
Learn More
According to Mack Trucks Inc., and Volvo Group North America Regulatory Affairs Department, the cap nut that retains the interaxle driveshaft yoke to the rear axle input may loosen prematurely. When the cap loosens and falls off, the yoke can separate from the axle input shaft and allow the drive shaft to completely disconnect. If the driveshaft disconnects, it would disable the vehicle, causing the driver to lose control of the vehicle and potentially crash.
Mack Trucks Inc. first became aware of the problem on October 22, 2015, when a customer reported experiencing a failed driveshaft. Following the report, Mack Trucks Inc. and the Volvo Group of North America conducted a four-month investigation that concluded that the driveshaft was defectively designed, prompting the recall.
The recalled Mack trucks include an estimated 20,741 vehicles from years 2012 through 2015 sold under the model names Granite (GU), Pinnacle (CHU, CXU), TerraPro (LEU, MRU), and Titan (TD), as well as model year 2015 LR trucks. The vehicles were manufactured by Mack Trucks Inc., of Allentown, Pennsylvania from September 1, 2011 to April 30, 2014, and were sold to customers through licensed Mack Truck dealers.
The NHTSA is warning Mack truck drivers to listen and be cautious of unfamiliar vibrations and rattling noises coming from underneath of the vehicles. This could be a sign of the cap nut loosening that would cause the interaxle driveshaft yoke to disconnect from the rear axle input shaft.
Mack Trucks Inc. will begin notifying owners and dealers of the defect and the remedy program by April 15, 2016. The manufacturer notice will instruct customers to schedule repair appointments at their local dealer to have the cap nut replaced and the input shaft threads inspected for damage. Both repairs will be free of charge to the customer. Customers with questions or further concerns may contact Mack Trucks Inc. customers service at 1-610-709-2131 and reference the recall campaign number SC0399.
David

January 28, 2023 at 10:22 am

Ok this happened to me you can tell there's been no nut or washer on it for long long time. Now the issue is that mack is saying this truck isn't covered Why: the registration date is 2016. The built date is October 2015 the same month this was first reported to mack after a 4 month investigation the put out recall. Upsetting to all that mack is working harder to get out of repairing it then even [Show More]Ok this happened to me you can tell there's been no nut or washer on it for long long time. Now the issue is that mack is saying this truck isn't covered Why: the registration date is 2016. The built date is October 2015 the same month this was first reported to mack after a 4 month investigation the put out recall. Upsetting to all that mack is working harder to get out of repairing it then even having some tech come look at it. All the while 450,000 miles this truck never had a vibration or strang noise. Just happened all at once after going over a bad part of Hwy. 82. Now what it seems to me that although I'm on order list for new truck ( 1 1/2 years out still ) I'm at total lost any comments or issues respected thanks (Sniper) 2016 CU 630 Rock bucket built date Oct. 2015
"*" indicates required fields