MRI Contrast Agent Caused Brain Fog, Joint Pain and Other Problems from Gadolinium Toxicity, Lawsuit Alleges
May 23, 2019
By: Irvin Jackson
A toxic reaction to a gadolinium-based MRI contrast agent allegedly caused a California woman to experience severe cognitive issues, skin problems, bone and joint pain and other symptoms associated with a condition known as Gadolinium Deposition Disease (GDD), according to a recently filed product liability lawsuit.
Cheryl Mahnke filed the complaint (PDF) in the U.S. District Court for the Northern District of California on May 13, indicating that her problems were caused by the use of Magnevist during an MRI exam, which is one of the oldest gadolinium contrast dyes on the market.
The lawsuit indicates that Mahnke was exposed to Magnevist more than 20 times since 2010, presenting claims against the manufacturer for failure to warn, design defect, misrepresentation, negligence, breach of warranty, negligent misrepresentation, fraudulent misrepresentation and consumer protection violations.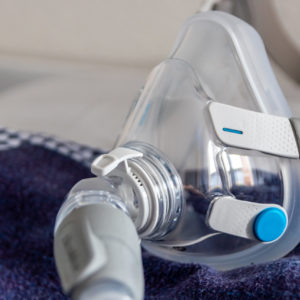 Did You Know?
Millions of Philips CPAP Machines Recalled
Philips DreamStation, CPAP and BiPAP machines sold in recent years may pose a risk of cancer, lung damage and other injuries.
Learn More
"As a direct and proximate result of Plaintiff's exposure to Defendants' [gadolinium-based MRI contrast agent], Plaintiff now suffers from gadolinium toxicity, or Gadolinium Deposition Disease (GDD), as characterized by a multitude of symptoms, ailments, injuries, and adverse health effects that she has suffered and continues to suffer, including but not necessarily limited to: neurological and cognitive issues; body, bone, joint and muscle pain; skin issues including paresthesia and rashes; and extreme fatigue," the lawsuit states.
The case joins a growing number of MRI gadolinium toxicity lawsuits filed in recent months, each raising similar allegations that the manufacturers knew, or should have known, about the risks associated with their products, but failed to provide adequate warnings for patients or the medical community.
In recent years, several studies have found evidence that gadolinium dye from MRI contrast dyes may build up in the brain and other organs, potentially causing users to experience an allergic reaction and other problems following an MRI with contrast.
This issue seems to be particularly linked to older gadolinium contrast dyes, known as linear GBCAs, which includes Magnevist.
As a result of the potential risk, the FDA has required more thorough research to help determine whether restrictions may need to be placed on the use of the contrast agents.
In December 2017, the FDA issued a drug safety communication for certain types of contrast agents, providing new information about the risk of gadolinium retention and potential side effects. As a result, manufacturers were required to provide new warnings and information in a Medication Guide, which all patients receiving an MRI contrast dye will be asked to read.
The FDA also recommended that health care professionals consider the fact that the body retains gadolinium when deciding whether to give it to patients that may be at higher risk of health problems. These include women who are pregnant or think they may be pregnant, patients with kidney problems, children, and patients when inflammatory conditions. The recommendations also suggest that repeated use of the contrast agents be minimized where possible, particularly when MRIs are scheduled closely together.
Patients are now urged to tell their health care professionals whether they are pregnant or may be pregnant, whether they have kidney problems, and the date of their last MRI with gadolinium, or whether they have had repeated MRI scans that involved the use of gadolinium contrast agents.
Jacqueline

October 8, 2020 at 4:44 pm

I had an allergic reaction to gadolinium in February and I have been dealing with having a lot of problems.
"*" indicates required fields