Nephrogenic Systemic Fibrosis Settlements Reached by Bayer in 140 Cases
March 04, 2010
By: Staff Writers
Bayer reports that it has reached settlement agreements with nearly half of the plaintiffs who have filed a Magnevist lawsuit, involving claims that the company's gadolinium-based MRI contrasting agent caused users to develop a rare and potentially life-threatening condition, known as nephrogenic systemic fibrosis (NSF).
In its 2009 annual report, the company states that it has been served with approximately 310 nephrogenic systemic fibrosis lawsuits involving Magnevist, and settlements have been reached with approximately 140 of the plaintiffs. While Bayer indicates that it is not admitting liability in the cases, additional lawsuits are anticipated and the company will continue to consider the option of nephrogenic system fibrosis settlements on a case-by-case basis.
The cases involve allegations that Bayer was aware that side effects of gadolinium contrast agents like Magnevist could result in the debilitating condition for some users and failed to adequately warn users and the medical community about the risk of NSF.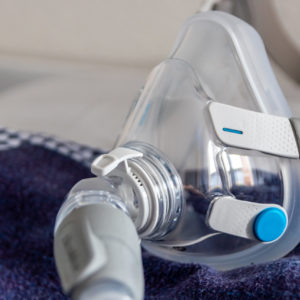 Did You Know?
Millions of Philips CPAP Machines Recalled
Philips DreamStation, CPAP and BiPAP machines sold in recent years may pose a risk of cancer, lung damage and other injuries.
Learn More
Magnevist is one of five gadolinium based contrast agents manufactured by four different company. Other manufacturers have been named in the same or similar lawsuits over nephrogenic systemic fibrosis, with GE Healthcare's Omniscan contrast agent associated with the most cases in the United States. Unlike Bayer, GE Healthcare has not indicated an intention to settle Omniscan cases.
Nephrogenic systemic fibrosis (NSF), which is sometimes referred to as nephrogenic fibrosing dermopathy (NFD), is only known to occur after exposure to a gadolinium-based contrast agent (GBCA) among individuals with impaired kidney function. The painful and disfiguring condition causes a hardening and thickening of the skin and other tissue throughout the body, severely restricting movement. There is no cure for the progressive disorder, and no consistently successful treatments are available.
The FDA ordered the manufacturers of all types of gadolinium MRI contrast agents to add a "black box" warning in 2007, indicating that individuals with severe kidney problems could develop NSF. In December, an FDA advisory panel of medical experts met to review the risk of NSF, and recommended that the warnings for Bayer's Magnevist and GE's Omniscan should be strengthened to indicate that they should not be used by patients with moderate to severe kidney problems. Although the FDA is not bound to follow the recommendations of their advisory panel, they usually do.
Although all types of gadolinium MRI contrast agents have been linked to NSF, reports suggest that the risk of NSF associated with Omniscan may be higher than other contrast agents. Many experts have argued that the warnings about the risk of NSF from Omniscan should be stronger than what is contained on the other contrast agents.
All federal gadolinium lawsuits have been consolidated in the U.S. District Court for the Northern District of Ohio as part of a multidistrict litigation (MDL), for pretrial litigation. The lawsuits target Bayer and GE, as well as Bracco Diagnostics' MultiHance and ProHance, and Mallinckrodt's OptiMARK.
"*" indicates required fields