Medtronic Moves To Dismiss Lawsuit Over Infuse Bone Growth Stimulant
November 28, 2012
By: Austin Kirk
Medtronic is asking a federal judge to dismiss a whistleblower lawsuit that alleges that the medical device manufacturer illegally promoted its Infuse bone growth stimulant by planting a spine surgeon being paid by the company as editor of a medical journal. 
The complaint (PDF) was filed under seal in July 2011 by Joanne Hartwig, seeking damages on behalf of the U.S. government for fraudulent claims against Medicare, Medicaid, Tricare and other healthcare programs administered by the United States.
Hartwig claims that Medtronic purposefully placed Dr. Thomas Zdeblick as editor-in-chief of the Journal of Spinal Disorders, which was later renamed the Journal of Spinal Disorders and Techniques. According to allegations raised, Dr. Zdeblick has received $25 million from Medtronic since 2003 and is the inventor of the LT-Cage, an important part of its Infuse product.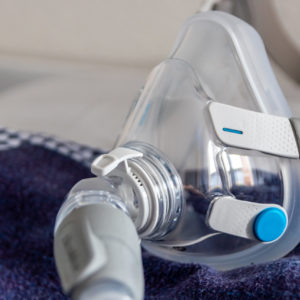 Did You Know?
Millions of Philips CPAP Machines Recalled
Philips DreamStation, CPAP and BiPAP machines sold in recent years may pose a risk of cancer, lung damage and other injuries.
Learn More
Under the qui tam provision of the False Claims Act, whistleblowers who report a false claim against the government may be entitled to receive a portion of any money that the government recovers. In return, the whistleblower must be the first to bring the case to the government's attention, and must not publicize the claim until the DOJ decides to prosecute the claim.
The whistleblower lawsuit was unsealed in May 2012, after the U.S. Department of Justice (DOJ) declined to join case. Although no reason was given for the decision, it came just weeks after the company reached an $85 million settlement with shareholders, who sued the company for holding back information that Medtronic Infuse off-label use accounted for 85% of sales and that such unapproved use may increase the risk of serious and potentially life-threatening health problems.
On November 26, Medtronic filed a motion to dismiss (PDF) the lawsuit, claiming that Hartwig's allegations do not constitute a true whistleblower lawsuit because all of the information she put forward was accessible to the public.
Hartwig filed the whistleblower claim after she successfully sued Dr. Adam Lewis, her treating physician, for medical malpractice. Information obtained during the discovery phase of that case lead to her whistleblower lawsuit against Medtronic.
Medtronic Infuse Bone Growth Stimulant Off-Label Health Problems
Medtronic Infuse is a bioengineered bone growth stimulant, known as a bone morphogenetic protein (BMP), which is used to encourage bone growth and replace spinal disks by filling the gaps between vertebrae.
It was approved by the FDA in 2002 for use during anterior lumbar fusion surgery, but it has been widely used off-label during other types of spinal surgery, which have been found to carry a risk of inflammatory reactions, airway compressions, nerve damage and other health problems.
In 2008, the FDA issued an alert advising doctors not to use the Medtronic Infuse in upper spinal fusion procedures, after receiving a large number of reports involving deaths and other complications that resulted from swelling of the neck and breathing difficulties.
According to a U.S. Senate Finance Committee report issued in October 2012, Medtronic reportedly paid out $210 million to authors of various studies sponsored by the company, which failed to mention many of the potential complications associated with Medtronic Infuse. According to the 16-month investigation, Medtronic employees edited and sometimes wrote parts of the studies before they were published, failing to disclose their involvement.
The medical device manufacturer now faces a number of product liability lawsuits over the Medtronic Infuse, filed by individuals who allege that they suffered serious complications after the bone growth stimulant was implanted off-label, for uses that were not approved as safe and effective.
The injury lawsuits involve allegations that Medtronic failed to adequately warn about the risk of excessive bone growth around the spine, which may occur when the device is used off-label, resulting in permanent nerve damage and other problems. Complaints also allege the manufacturer actively encouraged use of the Medtronic Infuse bone graft during procedures that were not only unapproved, but that the device maker knew or should have known posed an increased risk of serious injury or death.
"*" indicates required fields