Medtronic TurboHawk Catheter Recall Issued Due to Tips Breaking
March 10, 2022
By: Randy Dixon, Jr.
A risk of catheter tips breaking has led to a recall of hundreds of Medtronic TurboHawk atherectomy systems, which could cause life-threatening injuries to patients' arteries.
The FDA announced the Medtronic TurboHawk catheter recall on March 9, warning that use of the devices could pose a risk of severe or deadly injuries.
The devices may fail if the guidewire within the catheter prolapse or move downward under the application of force during normal use of the TurboHawk Plus. If this happens the tip of the catheter is prone to break off or separate, potentially resulting in serious injuries like arterial dissection (tearing the inside wall of an artery), ischemia (decrease in blood flow due to a blocked artery), and arterial rupture. Additional medical care, including surgical repair, could be needed to locate and remove the broken catheter tip.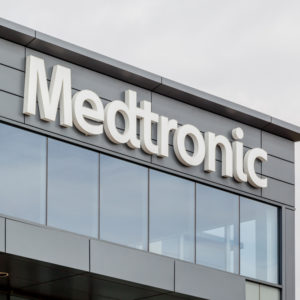 TurboHawk Plus systems are used during procedures to improve arterial blood flow by removing blockage in the arteries caused by fatty deposits and calcium build-up from peripheral artery disease. These devices are mainly used in the peripheral vascular system that consists of veins and arteries, not in the chest or abdomen.
The TurboHawk Plus shares a similar design to the HawkOne Directional Atherectomy System, another Medtronic product that recently received a Class I recall due to having the exact same risk of guidewire failure and catheter tip breakage. More than 95,000 devices distributed in the U.S. were affected by the HawkOne recall, with 163 complaints about the device and 55 reported injuries. There have been no complaints or injuries reported associated with the TurboHawk Plus.
The recall affects 686 Medtronic TurboHawk Plus Directional Atherectomy Systems sold in the United States. The affected units were manufactured between July 21, 2021, and January 25, 2022, and distributed to hospitals and healthcare facilities from September 27, 2021, to January 25, 2022.
Medtronic has sent an Urgent Medical Device notice to all affected customers suggesting that a review of the Instructions For Use included with the device be done prior to use. It also suggests that the warnings and precautions listed in the notice be reviewed as well.
The FDA urges consumers and healthcare professionals to report adverse reactions or quality problems experienced using the devices to the agency's MedWatch Adverse Event Reporting Program.
"*" indicates required fields