Almost 7% of Minors in the U.S. Have Suffered A Head Injury or Concussion
December 06, 2021
By: Martha Garcia
Data from a new federal study suggests that about one out of every 14 children in the U.S. have experienced symptoms of a traumatic head injury or concussion, with the prevalence higher among boys and non-Hispanic White children.
The U.S. Centers for Disease Control and Prevention (CDC) released the findings in a report last week, Concussions and Brain Injuries in Children: United States, 2020, indicating that 6.8% of children 17 years of age or younger have experienced symptoms of a head trauma, but only about 4% have been officially diagnosed with a concussion or brain injury.
The percentage of children who suffered a head injury increased with age. About 2% of children aged 5 and under suffered a concussion, while 6% of children ages 6 to 11 reported having head injuries, and 12% of children 12 to 17 years old had suffered a concussion or head injury.
The findings back up data from a study published earlier this year which indicated more teens reported having suffered concussions in recent years. The data indicated one-quarter of teens have suffered at least one concussion in their lifetime.
White children were more likely than Latino children to have concussion symptoms, but Latino kids were more likely than Black and Asian children to have suffered a concussion. Overall, boys were more likely to have a concussion than girls. However, previous studies indicate females are more likely to suffer long-term harm and side effects after suffering a head injury.
While about 8% of children reported having concussion symptoms, only about 4% of children under 17 had been diagnosed with a concussion or brain injury by a health care provider. Many children who suffer mild head injuries do not see a doctor or get a concussion or TBI diagnosis.
The reasons for concussions can range from sports and play injuries, car crashes, and abuse injuries like shaking small children which can lead to long-term side effects.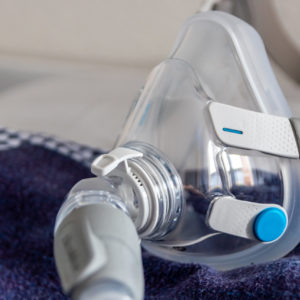 Did You Know?
Millions of Philips CPAP Machines Recalled
Philips DreamStation, CPAP and BiPAP machines sold in recent years may pose a risk of cancer, lung damage and other injuries.
Learn More
Concussion and Traumatic Brain Injury Risks
Suffering a concussion or traumatic brain injury (TBI) can lead to long-term side effects, including increased risk of dementia, ADHD and other brain disorders. Children who suffer concussions may suffer vision, balance and sleep problems for prolonged periods. Even mild injury can lead to serious symptoms such as post-concussive syndrome which can include prolonged periods of headache, visual disturbances, problems with sleep, coordination, mood and decreased school performance.
Returning to activity too soon after concussion can put the child at further risk for a second injury, which can lead to severe brain trauma. In fact, brain damage can be suffered after only a single concussion.
Roughly 2 million children suffer concussions each year and do not get checked or diagnosed by doctors. Rates of childhood concussions have skyrocketed since 1990, largely owing to an increase in the popularity and participation in children's sports.
Researchers say the best way to address the problem is to prevent head injuries in the first place. Using seat belts in vehicles, wearing helmets when playing sports or riding bicycles or scooters, focusing on fall preventions and offering adequate supervision when children are playing or engaging in risky activities can all help reduce the number of children who suffer concussions or traumatic brain injuries.
"*" indicates required fields