Roundup Cancer Warning Proposal In California Challenged By Monsanto Lawsuit
January 22, 2016
By: Irvin Jackson
Monsanto has filed a lawsuit against a California environmental board to prevent it from requiring a new label warning in the state that would indicate side effects of Roundup herbicide exposure could cause cancer, saying the state would essentially be ceding regulatory authority to a foreign entity. 
According to a report by Reuters, Monsanto brought the case in California state court this week against the Office of Environmental Health Hazard Assessment (OEHHA) and it's acting director, Lauren Zeise.
At issue is the agency's pending decision to add glyphosate to a list of cancer-causing chemicals that require label warnings to be sold in the state of California.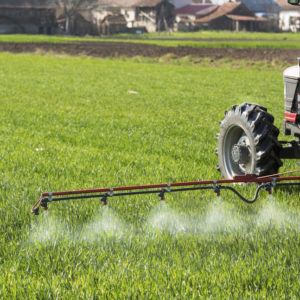 OEHHA announced in September that it plans to list glyphosate, the active ingredient in Roundup and other herbicides, as a cancer-causing agent, which would require new warnings on products sold in the state that contain glyphosate.
The proposal came after the World Health Organization's International Agency for Research on Cancer (IARC) listed Roundup and other gylsphosate herbicides as potential human carcinogens in March 2015.
Monsanto has maintained that there is no reliable evidence of a link between Roundup and cancer, suggesting that the IARC's conclusions were agenda-driven and based on "junk science." The manufacturer has said it is convening its own independent panel to review the cancer risks of Roundup.
In the Monsanto lawsuit filed this week, Reuters indicates that the manufacturer argues that numerous studies have found that glyphosate is safe, including a 2007 study by OEHHA.
The company indicates that the OEHHA decision is based solely off the IARC analysis. By doing so without hearings or debates, the OEHHA is giving unchecked oversight of its regulations to the IARC, a foreign body, the lawsuit claims. Monsanto says that the procedure violates the company's right to due process.
Roundup is one of the most widely used herbicides, which was introduced by Monsanto in the 1970s. It contains the herbicide glyphosate, which has been linked to concerns over the past year that it may expose farm workers and others in the agricultural industry to an increased risk of non-Hodgkin's lymphoma and other cancers.
One of the forms of cancer associated with glyphosate by the IARC study is non-Hodgkin's lymphoma, which is a cancer that attacks the lymphatic system, causing swollen lymph nodes, chest and abdominal pain, respiratory problems, fever, fatigue and weight loss. There are a variety of types of non-Hodgkin's lymphoma, some less aggressive and easier to treat, while some forms are extremely aggressive, and can kill in a matter of months without quick diagnosis and treatment.
A growing number of Roundup cancer lawsuits have been filed against Monsanto since the IARC ruling, both as individual claims bought on behalf of farm workers exposed to high levels of glyphosate and consumer class action lawsuits. In addition, a growing number of states, cities, and countries worldwide have enacted full or partial glyphosate bans to protect citizens from exposure.
"*" indicates required fields