MDL Judge Orders Two More Bellwether Trials in Fosamax Litigation
February 09, 2011
By: Staff Writers
The federal judge presiding over the consolidated Fosamax litigation has asked for two more cases to be selected for bellwether trials to help the parties get a better sense of how juries will respond to different claims presented in Fosamax lawsuits filed over the development of painful and debilitating jaw decay among users of the osteoporosis drug.
There are currently about 1,000 cases filed across the United States that are pending before U.S. District Judge John F. Keenan as part of a multidistrict litigation, or MDL. The cases have been consolidated for pretrial proceedings in the U.S. District Court for the Southern District of New York, as they all involve similar allegations that side effects of Fosamax increase the risk of jaw problems known as osteonecrosis of the jaw.
Three Fosamax bellwether trials have already been held before Judge Keenan in the MDL, and two more Fosamax trials are already scheduled for later this year. However, all of these early trials have involved users who took Fosamax and developed jaw problems before the warning label was updated in July 2005 to indicate that ONJ had been observed among users of bisphosphonate medications, which is a class of medications that includes Fosamax.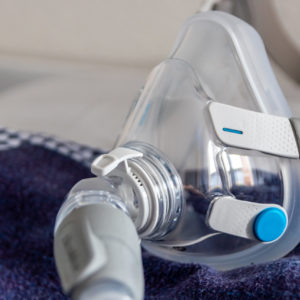 Did You Know?
Millions of Philips CPAP Machines Recalled
Philips DreamStation, CPAP and BiPAP machines sold in recent years may pose a risk of cancer, lung damage and other injuries.
Learn More
In an Order issued on Monday, U.S. District Judge John F. Keenan indicated that it is necessary for two additional trials to be held involving issues that have not yet been considered by juries. The parties have been asked to select one case where the plaintiff began using Fosamax before July 2005, but developed onset of the jaw injury after the label change. The other case to be selected must involve a plaintiff who began using Fosamax after the July 2005 label update.
After the trial of the two currently scheduled cases and the two new cases, if a Fosamax settlement agreement is not reached by the parties, Judge Keenan has indicated that he will consider whether to remand the remaining cases back to the U.S. District Courts where they were originally filed for individual trials.
Fosamax (alendronate sodium) is an oral bisphosphonate medication, which has been associated with decay of the jawbone when taken long-term or at high doses. With a very long half-life of 10 years, most of the Fosamax claims argue that dose accumulation over time increases the risk of ONJ; a debilitating jaw disease that causes the jaw bone to decay and can result in bone showing through the skin. In some cases full or partial jaw removal is required.
"The bellwether cases selected for trial so far have involved use of Fosamax and alleged onset of ONJ prior to the July 2005 label change," Judge Keenan wrote in his order. "As a result, issues that could arise in cases with post-July 2005 claimed injury dates or commencement of Fosamax use have not been litigated in this MDL." 
In complex product liability litigation, bellwether trials are used as early test cases, to help the parties measure how juries are likely to respond to evidence, witness testimony and arguments that could will be presented throughout other cases in the litigation. The Fosamax trials that have reached a jury so far have not given the parties much guidance, or done much to promote a possible agreement to settle the Fosamax litigation.
The first bellwether trial, involving a lawsuit brought by Shirley Boles, ended in a mistrial in September 2009, after jurors failed to come to an agreement about whether Fosamax caused ONJ suffered by the plaintiff. Boles' case was later retried and resulted in an $8 million verdict that Keenan later ruled was excessive. Boles has elected to have another trial rather than accepting Keenan's reduced award of $1.5 million.
Two other bellwether lawsuits, involving claims brought by Judith Graves and Louise Maley, have resulted in defense verdicts. A fourth case was dismissed before trial began.
In September 2010, Judge Keenan ordered a second round of Fosamax bellwether trials, asking each party to select one case. Those trials are scheduled to begin on March 14, 2011 and May 9, 2011.
The parties have now been asked to jointly select two more cases that meet the criteria outlined by the Court. In the event the parties cannot agree on the case selected for either or both of the categories, Judge Keenan has asked that each side propose three cases for each category and the court will randomly select on of the six from each group.
There is no indication when these new bellwether trials in the Fosamax litigation will begin, as the parties have until May 13 to propose a case management order setting a schedule for discovery in the lawsuits.
ELAINE

April 9, 2012 at 7:56 pm

SINCE MY LAST COMMENT ABOVE 6-19-2011 I HAVE ALL TEETH IN DECAY..I NOW HAVE INFECTION AND DOCTORS HAVE SUGGESTED THAT I MUST HAVE HYPERBARIC TREATMENT...EIGHT TEETH PULLED--BONE LEVELED..IMPLANTS..AND FIXED OR REMOVABLE BRIDGE PLUS MORE HYPERBARIC OXYGEN TREATMENTS..I AM UNABLE TO EAT WELL, I AM ON SOFT TO LIQUID DIET..LOSING WEIGHT...QUALITY OF MY LIFE HAS REACHED ZERO .

ELAINE

June 19, 2011 at 10:05 pm

I TOOK FOSAMAX FOR SEVEN YEARS..MY JAWBONE IS DEAD AND ALSO FRACTURED. MYESOPHAGUS IS DAMAGED AND 50% CLOSED. MY ESTROGEN LEVEL IS DANGEROUSLY LOW AND I AM NOT A CANIDATE FOR ESTROGEN REPLACEMENT DUE TO MY HISTORY OF FOSAMAX. I AM IN BAD HEALTH...ALL DUE TO FOSAMAX.....PLEASE GET IT OFF THE MARKET........

Kathleen

February 9, 2011 at 9:57 pm

have multiple side effects which I believe were caused by taking fosamax for a number of years. these include a hip replacement, gas-trointestiinal and perhaps problems with my liver, the hip replacement was caused by a lack of blood supply to the hip. it just collapsed, I had surgery sept 6, 2007
"*" indicates required fields