More Than 13,500 Claims Filed Over Kidney Problems from Nexium, Prilosec, Other PPIs
August 09, 2019
By: Irvin Jackson
According to recently released court documents, there are now more than 13,500 Nexium lawsuits, Prilosec lawsuits, Protonix lawsuits, Prevacid lawsuits and other PPI lawsuits pending nationwide, each involving claims that the popular heartburn and acid reflux drugs left users with severe kidney problems.
Nexium, Prilosec, Protonix and Prevacid are all part of the same class of medications, known as proton pump inhibitors (PPI), which are used by millions of Americans to reduce acid reflux and heartburn.
In recent years, lawsuits filed by individuals throughout the U.S. have alleged that the drug makers aggressively marketed the blockbuster drugs while withholding important safety information from consumers and the medical community about the risk that users may develop acute kidney injury, chronic kidney disease, renal failure and other complications.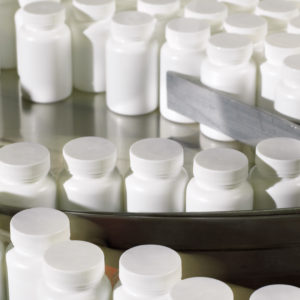 Given common questions of fact and law raised in complaints filed in various different U.S. District Courts, the federal claims have all been centralized for pretrial proceedings before U.S. District Judge Claire C. Cecchi in New Jersey, as part of an MDL (multidistrict litigation).
According to a status report (PDF) issued on August 5, there are currently at least 13,269 claims over kidney problems from Nexium, Prilosec and other PPIs filed in the federal court system. In addition, another 141 related cases are filed in Delaware Superior Court at the state level; 68 claims have been filed in Cook County Circuit Court in Illinois; 47 cases are filed in New Jersey state courts; 22 in Ohio state court; and one in New York.
The update comes ahead of an August 13 status conference, at which time the parties are expected to discuss with the court plans for the selection of a small group of bellwether claims, which will be prepared for early trial dates to help the parties gauge how juries are likely to respond to certain evidence and testimony that will be repeated throughout the claims
Judge Cecchi has previously indicated that the first bellwether trial is expected to begin on September 21, 2020, with additional claims set for subsequent trial dates as needed.
While the outcome of these early bellwether trials will not be binding on other Nexium and Prilosec cases pending in the litigation, they will be closely watched, and may have a big influence on eventual settlement negotiations necessary to avoid the need for thousands of individual trials nationwide.
"*" indicates required fields