MRI Contrast Lawsuits Filed in St. Claire County Illinois State Court
August 20, 2008
By: AboutLawsuits
At least two gadolinium lawsuits were filed earlier this month in Illinois State Court on behalf of individuals diagnosed with a severe and disabling skin condition after receiving an MRI contrast agent.
On August 5, 2008, lawyers filed a lawsuit against the manufacturers of Omniscan and OptiMARK, gadolinium-based contrast agents (GBCA), in St. Clair County Circuit Court after two patients who received the injectible paramagnetic contrast dyes developed nephrogenic systemic fibrosis (NSF), also known as nephrogenic fibrosing dermopathy (NFD).
During an MRI (magnetic resonance imaging) or MRA (magnetic resonance angiography), gadolinium based contrast agents are often injected to allow physicians to distinguish blood vessels from nearby tissue. The gadolinium contained in the contrast agent is supposed to be contained within a protective coating, as it is highly toxic if released into the body in a free state. However, individuals with impaired kidney function could have the protective coating that surrounds the gadolinium break down, potentially resulting in this serious and sometimes fatal condition.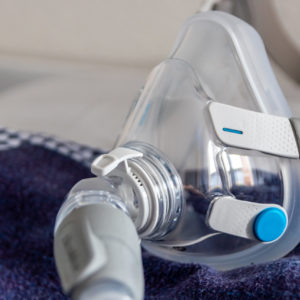 Did You Know?
Millions of Philips CPAP Machines Recalled
Philips DreamStation, CPAP and BiPAP machines sold in recent years may pose a risk of cancer, lung damage and other injuries.
Learn More
Nephrogenic systemic fibrosis is a progressive disorder associated with fibrosis, or scarring, of the skin and internal tissue. This results in thick, coarse and hard skin, which severely restricts movement of the joints. In many cases, individuals who develop NSF require a wheelchair within weeks of the onset off the disease, and there is no known cure or consistently successful therapy.
In 2006, research confirmed that there is a direct link between the use of gadolinium based contrast agents during MRI and MRA tests, and the development of NSF. The FDA issued a public health alert in 2006 about the risk of nephrogenic systemic fibrosis, and a "black box" warning was added to the contrast agents in 2007.
Hundreds of nephrogenic systemic fibrosis lawsuits have been filed throughout the United States by individuals who have developed this condition, but these are believed to be the first filed in Illinois state court. Every MRI lawsuit filed in federal courts throughout the country have been transferred to the Northern District of Ohio, before Judge Dan Polster, who is overseeing the multidistrict litigation, or MDL.
Some lawyers are electing to file their cases in state court to remain out of the federal court system and the MDL. Other lawsuits have been filed in state court in California, New Jersey and several other state courts.
During MDL hearings, lawyers representing the plaintiffs who have developed nephrogenic systemic fibrosis, have urged Judge Polster to move the gadolinium cases quickly, as many of their clients are suffering, and many may not survive a long drawn out litigation.
"*" indicates required fields