MRI Dye Gadolinium Deposits in Brain Lead Canadian Radiologists to Urge Caution
October 10, 2018
By: Irvin Jackson
A group representing Canadian radiologists is calling for caution in the use of gadolinium MRI contrast dyes, amid growing concerns about the potential health effects that may result from deposits of the toxic metal retained in the brain and body long after the exams. 
The Canadian Association of Radiologists issued a review of existing guidelines and a policy statement in its Canadian Association of Radiologists Journal late last month, indicating that gadolinium based contrast agents (GBCAs) should only be used when necessary and that repeat doses and injections should be avoided, if possible.
Gadolinium-based contrast agents are used to enhance the results of MRI or MRA exams, using a toxic metal that is injected to differentiate blood vessels. Manufacturers have indicated that the gadolinium is safely processed out of the body before the protective coating breaks down, but concerns have emerged about a number of safety risks that some users may experience.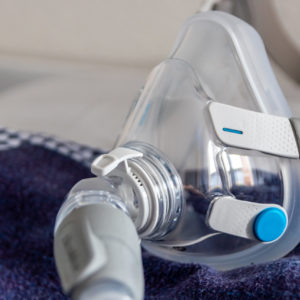 Did You Know?
Millions of Philips CPAP Machines Recalled
Philips DreamStation, CPAP and BiPAP machines sold in recent years may pose a risk of cancer, lung damage and other injuries.
Learn More
The policy statement indicates that emerging evidence has confirmed that MRI dye gadolinium deposits is real, despite continuing questions about the potential health effects. A panel of radiologists reviewed the existing literature to get a better understanding of the state of the science and to review and adjust existing guidelines for Canadian radiologists.
"GBCA administration should be considered carefully with respect to potential risks and benefits, and only used when required," the new guidelines state. "Standard dosing should be used and repeat administrations should be avoided unless necessary."
The review notes that there is not currently sufficient evidence to recommend one class of gadolinium dyes over another. And while emerging evidence has been pointing toward linear gadolinium contrast dyes as a potential problem, the group's guidelines say linear gadolinium dyes should not be withheld if a macrocyclic gadolinium dye is unavailable.
About a decade ago, the first problems with gadolinium contrast agents emerged among individuals with impaired kidney function, who face an increased risk of developing a severe reaction known as nephrogenic systemic fibrosis (NSF), which causes a progressive thickening and hardening of the skin that severely restricts movement and ultimately results in confinement to a wheelchair or death.
More recently, reports of MRI contrast dye reactions have emerged among individuals with normal kidneys, resulting in persistent headaches, cognitive issues, joint pain and other complications. The condition has increasingly been referred to as gadolinium deposition disease.
The new guidelines come as manufacturers now face a growing number of gadolinium MRI contrast dye lawsuits brought by adult patients who claim that the toxic metal caused painful and debilitating reactions after building up in the body and causing fibrosis of organs, bones and skin. Complaints allege that users and the medical community were not adequately warned about the risks associated with the MRI contrast dye.
"*" indicates required fields