Nephrogenic Systemic Fibrosis Risk 77 Times Higher Among Dialysis Patients
November 17, 2009
By: AboutLawsuits
The results of a new study into side effects of gadolinium MRI contrast agents indicates that patients undergoing dialysis are at 77 fold higher risk of contracting nephrogenic systemic fibrosis (NSF), and kidney transplant patients face a 69 fold higher risk of developing the rare and potentially life-threatening condition, which is associated with a hardening and thickening of the skin and other tissue throughout the body.
Gadolinium-based contrasting agents (GBCA) are often given to patients undergoing magnetic resonance imaging scans (MRIs) to improve the outcome of the scans, allowing doctors to distinguish blood vessels from nearby tissue. The MRI contrast agents were prescribed to more than 9.5 million patients in the United States in 2008.
The contrast agents already carry a "black box" warning about the risk of NSF, also sometimes referred to as nephrogenic fibrosing dermopathy (NFD), among patients with kidney problems. The study, published in the latest issue of the Archives of Dermatology, was designed to estimate the risk of developing this debilitating condition among this already defined at-risk population.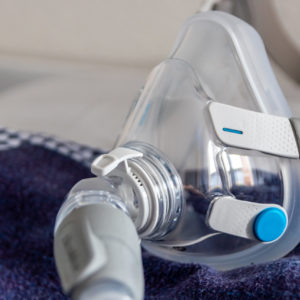 Did You Know?
Millions of Philips CPAP Machines Recalled
Philips DreamStation, CPAP and BiPAP machines sold in recent years may pose a risk of cancer, lung damage and other injuries.
Learn More
Nephrogenic systemic fibrosis is a progressive disorder that severely restricts movement and may result in death. It is associated with the formation of excessive scar tissue in the skin and connective tissue of other internal organs. This results in thick, coarse and hard skin, which make it difficult to move the arms, hands, legs or feet. There is no known cure or effective treatment for the painful and debilitating condition.
Researchers looked at 94,917 patients exposed to gadolinium contrast agents at the Mayo Clinic between January 1, 1999 and December 31, 2006, finding that 1% of patients undergoing hemodialysis, and 0.8% of patients who have undergone renal transplant are at risk of developing NSF, compared to 0% of patients who underwent liver transplants. This equates to a 77 fold and 69 fold higher risk respectively, leading researchers to conclude that the increased risk is thought to be associated with poor clearance of most of the contrast agents.
The study's authors said in their conclusions that the medical community should consider new guidelines for the use of GBCAs that would minimize the risk to patients while keeping them as effective tools for gathering diagnostic information.
"The GBCAs add important diagnostic information to patient examinations, and one possibility to be considered is whether guidelines similar to those that form the basis of the ALARA (as low as reasonably achievable) principle with regard to limitation of radiation exposure should be implemented for GBCA administration for all patients," the study's authors concluded.
An FDA advisory committee is scheduled to meet next month to re-examine the NSF warnings for all gadolinium-based contrast agents and to determine whether some in particular should be contra-indicated for patients with moderate to severe kidney problems. Although all gadolinium contrast agents can cause NSF, most of the reported cases involve GE Healthcare's Omniscan.
There are currently about 400 nephrogenic systemic fibrosis lawsuits pending in state and federal courts throughout the United States against the makers of MRI contrast agents. In addition to GE Healthcare, cases are also pending against Bayer Healthcare (maker of Magnevist), Bracco Diagnostics (maker of MultiHance and ProHance) and Covidien (maker of Optimark). The gadolinium lawsuits all allege that the manufacturers did not adequately research their product and failed to warn consumers about the risk of developing the debilitating and life-threatening condition.
"*" indicates required fields