Nestle Pet Food Division Faces Lawsuit Over "Natural" Labels After Roundup Traces Detected
June 29, 2020
By: Irvin Jackson
The Nestle Purina Petcare Company faces a false advertising lawsuit brought by a number of non-profit organizations, who say the company misled consumers by claiming that it's Beyond Natural cat food products were "natural" and contained "no artificial preservatives," despite the presence of glyphosate residue from the Roundup weed killer.
The complaint (PDF) was filed in D.C. Superior Court on June 18, by GMO Free USA and the Clean Label Project Foundation. It is one of several lawsuits filed in recent years against food manufacturers who claimed their products were "natural" or "all-natural," despite using ingredients made from crops sprayed with Monsanto's Roundup herbicide and its active ingredient, glyphosate.
"These claims are false, deceptive, and misleading," the lawsuit states. "The Products at issue are not 'natural' or free of artificial preservatives. The Products contain residues of the unnatural biocide glyphosate and the artificial preservative ethoxyquin."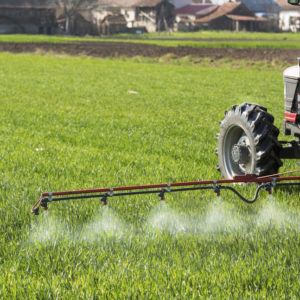 Ethoxyquin is another Monsanto pesticide.
Concerns over glyphosate came to the forefront in March 2015, when the World Health Organization's International Agency for Research on Cancer (IARC) declared that glyphosate used in Roundup and other weedkillers is a probable carcinogen.
The move sparked world-wide concerns about why Monsanto failed to provide warnings and recommend safety precautions for users, and resulted in thousands of Roundup lawsuits filed in U.S. courts, each involving similar claims by individuals who say they developed non-Hodgkin's lymphoma or other forms of cancer following years of Roundup exposure.
While most of the litigation has been brought by farmers, landscapers, groundskeepers and other users of the controversial glyphosate-based weedkiller, alleging that the manufacturer withheld information for years about the known risk of cancer, plaintiffs in this recent complaint claim that pets are at risk from Roundup as well, contributing to chronic illnesses.
"Chronic illness has been on the rise, not only in humans, but also in our pets," Toxin Free USA executive director, Diana Reeves, said in a June 16 press release. "Amid increasing awareness of the links between synthetic chemicals and chronic health problems, Purina is exploiting consumers' preference for truly natural, toxin-free pet food and must be held accountable for misleading marketing practices."
While Bayer continues to maintain that glyphosate is safe, following high-profile losses in the first three cases to go to trial, where juries awarded massive damages to individuals diagnosed with cancer following exposure to glyphosate, the company recently announced agreements to settle Roundup claims brought by nearly 100,000 individuals nationwide.
"*" indicates required fields