Lawsuit Alleges Nexium Caused Stomach Cancer, Chronic Kidney Disease, Other Injuries
November 01, 2018
By: Irvin Jackson
AstraZeneca and Merck have failed to adequately warn consumers and the medical community about the risk that side effects of Nexium may led to the development of stomach cancer and chronic kidney disease (CKD), according to a recently filed product liability lawsuit. 
In a complaint (PDF) filed in the U.S. District Court for the District of New Jersey on October 18, Nora Gioia indicates that she was diagnosed with stomach cancer after using the acid reflux drug for at least four years, claiming that the proton pump inhibitor (PPI) also caused her to suffer chronic kidney disease and other injuries.
Although the drug makers were allegedly aware of numerous reports where Nexium caused stomach cancer and kidney problems, the lawsuit indicates that no actions were taken to warn consumers and prescribing doctors. Instead, Nexium has been marketed as safe and effective.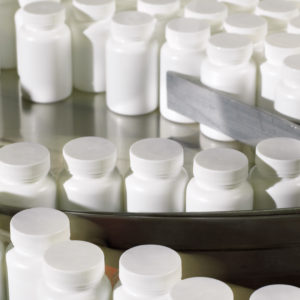 Gioia indicates that if she had known about the link between Nexium and stomach cancer, as well as the chronic kidney disease risk associated with the drug, she would found a safer method of treating peptic disorders that provided the same benefits through a different mechanism of action.
"Defendants concealed their knowledge of Nexium's defects, specifically the fact that it causes gastric carcinoma and kidney injuries, from Plaintiff's treating physicians, hospitals, pharmacies, the FDA, the public in general and/or the medical community," the lawsuit states.
Gioia's case will likely be centralized as part of a federal multidistrict litigation (MDL), which currently includes more than 2,300 Nexium lawsuits, Prilosec lawsuits, Prevacid lawsuits, Protonix lawsuits, Dexilant lawsuits and other claims against the makers of PPI drugs. Most of the pending claims involve allegations that the drugs caused kidney problems, but a growing number of stomach cancer claims are also being filed.
In December 2013, a study published in the medical journal Gut indicated there was a link between proton pump inhibitors and gastric cancer, finding that long-term use of drugs like Nexium may double the risk.
An association was previously suspected, particularly among individuals with Helicobacter pylori (HP) infections. However, the study found that the increased risk remained even after patients received HP infection treatment.
As part of the coordinated pretrial proceedings in the federal MDL, a small group of kidney injury lawsuits are being prepared for a series of early trial dates, which are expected to begin in late 2020. As more Nexium stomach cancer cases are brought in the coming months and years, it is likely that a separate "bellwether" process may be established to help the parties gauge how juries may respond to certain evidence and testimony that may be repeated throughout a number of claims.
"*" indicates required fields