CPSC Proposes New Nursing Pillow Safety Standards Following Infant Deaths
August 25, 2023
By: Katherine McDaniel
Following more than 150 infant deaths, federal safety officials have proposed new requirements for nursing pillows as part of an on-going effort to make them safer for families to use.
The U.S. Consumer Product Safety Commission (CPSC) published a draft proposal for nursing pillow safety standards (PDF) on August 23, recommending new federal requirements be established to address design problems that may cause infants to become trapped against the fabric and suffocate.
The proposed nursing pillow safety requirements come after the recent publication of an investigative report by NBC News, which highlighted the the alarming number of infant deaths linked to nursing pillows, which have occurred over the past few decades.
The new standards would require manufacturers to implement safer design methods, as well as to meet certain performance, labeling, and testing requirements for nursing pillows.
Proposed Nursing Pillow Safety Standards
The proposal would set standards for the design of nursing pillows which would included firmness requirements, require that they do not contain openings large enough to entrap an infant, and would ensure that they are free from restraints, sharp edges and other design features, which would help prevent entrapment and suffocation risks.
The standards would also require a permanent warning label to be hot stamped, heat transferred, printed, or wood burned directly onto the product's surface, and that the entire perimeter of any warning labels attached to the product's seam be in contact with the product's fabric.
The CPSC is also calling for all nursing pillows to undergo independent third-party testing.
Infant Nursing Pillows Safety Risks
Infant nursing pillows have increased in popularity in recent years, with about 1.34 million are sold in the U.S. each year, according to the CPSC. The C-shaped pillows are heavily cushioned, inclined, and are primarily used to support mothers and their babies while feeding.
The CPSC has become aware of at least 242 incidents involving nursing pillows since 2010, which resulted in at least 64 serious infant injuries and at least 154 infant deaths. According to the agency, the causes of death included asphyxiation, suffocation, overlay, sudden infant death syndrome (SIDS), or a similar cause, and nearly all of the reported deaths involved the use of a nursing pillow as a sleeping surface.
Many children under the age of one were found deceased after rolling over and becoming trapped against the nursing pillow fabric, according to the report, while others were found to have suffocated and died while co-sleeping in bed with their parents, or after taking a nap on or near the pillow.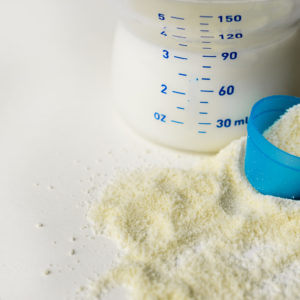 There are currently no nursing pillow safety standards in place which address the risks of suffocation and entrapment for sleeping infants. However, federal regulators have been aware of the problem for years and have attempted to convince manufacturers to set voluntary safety standards.
Manufacturers have refused to do so, despite the number of infant deaths associated with their products. Now the CPSC is pursuing mandatory federal standards instead.
The CPSC indicates it will hold a decisional meeting on the proposed nursing pillow safety standards on September 13, 2023. The commission will accept public comments on the proposed standards for 60 days after they are published in the Federal Register.
"*" indicates required fields