First NuvaRing Bellwether Trial in MDL Pushed Back to October 2013
March 19, 2013
By: Austin Kirk
The first NuvaRing lawsuits in the federal court system will not go before a jury until October, after the judge presiding over the federal litigation delayed the start of the bellwether trials. 
More than 1,200 lawsuits have been filed in courts throughout the country over NuvaRing birth control, alleging that the manufacturers of the vaginal contraceptive ring failed to adequately warn about the increased risk of pulmonary embolism, deep vein thrombosis, stroke and other blood clot-related injuries.
In the federal court system, complaints filed in U.S District Courts throughout the country have been consolidated before Judge Rodney W. Sipple in the Eastern District of Missouri for pretrial proceedings as part of an MDL, or multidistrict litigation.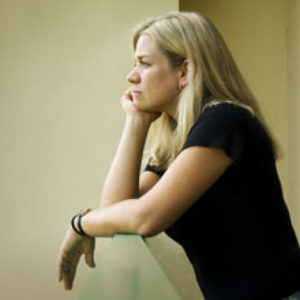 A small group of lawsuits, known as "bellwether" cases, are being prepared for early trial dates in the MDL. While the first lawsuits were previously expected to go before a jury this summer, according to an order (PDF) issued earlier this month by Judge Sippel, the first trial dates are now not expected to begin until October 21, 2013.
While no reason was provided in the order for this latest delay, the decision comes after Judge Sipple rejected attempts by the makers of NuvaRing to exclude expert witness testimony that is expected to be offered at trial.
With this latest delay, the first federal NuvaRing trials may now begin nearly six months after the first case in the country is presented to a jury over problems with the popular birth control ring.
A lawsuit filed by Erika Medina in New Jersey state court is currently scheduled for trial to begin on May 6. There are currently more than 200 lawsuits pending in New Jersey state court as part of a mass tort, or Multi-County Litigation.
Originally the first NuvaRing bellwether trial in the federal MDL was also scheduled to begin in May, but Judge Sipple agreed to postpone the federal trial dates following a November status conference, allowing the New Jersey NuvaRing trial to move forward first.
According to the latest numbers (PDF) released by the U.S. Judicial Panel on Multidistrict Litigation, Judge Sipple is presiding over nearly 1,100 lawsuits involving NuvaRing that have been filed in the federal court system.
These early trial dates are being closely watched by product liability lawyers involved in the NuvaRing litigation, as the outcomes may help gauge how juries are likely to respond to certain evidence and testimony that will be repeated throughout many cases. These bellwether trials may also help promote NuvaRing settlement discussions to resolve claims and avoid individuals trials that would ultimately need to be scheduled in each case.
"*" indicates required fields