Nuvaring Case Census Updated, as Status Conference Set in MDL
February 05, 2014
By: Austin Kirk
The federal judge presiding over all NuvaRing lawsuits pending in the federal court system has scheduled a status conference for Friday, after ordering all lawyers involved in the litigation to provide an updated census of all cases pending as of the end of last week.
As negotiations were continuing in an attempt to reach a NuvaRing settlement to resolve the litigation, U.S. District Judge Rodney Sipple issued a case management order (PDF) on January 29, requiring a supplemental registration of all filed and unfiled claims pending throughout the United States. This updated list was to be provided by the end of the day on Tuesday, February 4.
The order came after a prior census requiring registration of all NuvaRing cases was issued in October 2013. At that time, all active discovery and other adversarial actions in the NuvaRing litigation was put on hold while the parties continued to meet in an attempt to settle the lawsuits prior to the first trial dates in the federal Multidistrict Litigation (MDL).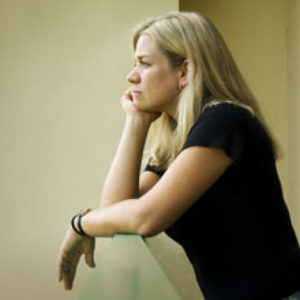 Last month, Judge Sipple canceled the first NuvaRing trial, which was set to begin on April 7, 2014.
Following the deadline for submission of this latest supplemental census, Judge Sipple issued an order (PDF) on February 4, scheduling a status conference for Friday, February 7 at 11:30 a.m., raising speculation that an global settlement agreement may have been reached between the leadership lawyers in the NuvaRing MDL and the makers of the popular birth control ring.
While data from the census has not yet been released by the court, it is expected that well over 2,000 cases are pending throughout the United States involving women who claim that they suffered a pulmonary embolism, deep vein thrombosis, stroke or other injury from NuvaRing.
According to the latest update (PDF) provided by the U.S. Judicial Panel on Multidistrict Litigation (JPML) on January 15, there are currently at least 1,573 NuvaRing cases pending before Judge Sipple in the federal MDL, which is centralized in the U.S. District Court for the Eastern District of Missouri.
There are at least another 212 cases pending in New Jersey state court, according to an update (PDF) issued in December in the centralized proceedings established in that state. A handful of other cases are pending in other state courts, including about a dozen cases centralized in California state court. It is also likely that several hundred cases are being handled by NuvaRing lawyers that have not yet been filed in any court system.
All of the complaints raise similar allegations that Merck's Organon subsidiary failed to adequately warn women and the medical community about the increased risk of blood clots from NuvaRing side effects.
NuvaRing is a vaginal contraceptive marketed as a "hassel free" form of birth control. However, studies have suggested that the NuvaRing blood clot risk is much higher when compared to certain oral contraceptive pills. While the birth control ring has not been recalled, women allege that if they had been provided accurate information about the potential side effects, they may have avoided serious injury by choosing to use a different method of preventing pregnancy.
"*" indicates required fields