New Law Requires Carbon Monoxide Detectors in NY Restaurants
December 31, 2014
By: Irvin Jackson
The death of a Long Island restaurant manager was the catalyst for a new law in New York, which will require all restaurants and commercial buildings to have carbon monoxide detectors in place to protect workers and customers from the potentially toxic effects of this "silent killer". 
The legislation was signed into law on Monday by Governor Andrew Cuomo, and is known as Steven Nelson's Law, named after the 55 year old manager at Legal Sea Foods, a restaurant in the Walt Whitman Shops on Long Island who was killed in February as a result of a carbon monoxide leak that injured nearly 30 others.
The law is designed reduce the risk of carbon monoxide poisoning in commercial buildings across the state, alerting occupants to the presence of the gas that contains no odor, color or taste.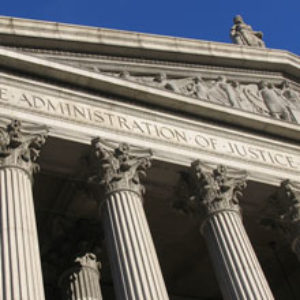 As a result of the lack of any irritants or other clear signs that a gas is present, people often fail to promptly recognize symptoms of carbon monoxide, making it a leading cause of fatal poisonings in the United States.
"Unfortunately, too often it takes a tragedy to spur the passage of common sense laws. Such a tragedy occurred back in February, when Steven Nelson was overcome by carbon monoxide while working at a Huntington Station restaurant," said the bill's author, State Senator Carl L. Marcellino. "A carbon monoxide detector could have saved his life."
The law joins other New York laws that require carbon monoxide detectors in one and two-family homes, condominiums, and every unit of a multi-family dwelling, such as an apartment building.
According to the U.S. Centers for Disease Control and Prevention, carbon monoxide poisoning kills about 500 people in the U.S. annually, and is linked to about 15,000 emergency room visits. In many cases, the injuries or deaths could have been prevented by the use of carbon monoxide detectors and proper maintenance of heating systems and generators.
The New York law comes as law makers throughout the U.S. push to expand requirements regarding carbon monoxide detectors to match those of fire alarms, which have been much more widely adopted.
Several incidents over the past few years have drawn attention to the risks associated with carbon monoxide, with hotels and other common housing units facing increased pressure to add detectors to all rooms.
In September, Best Western announced that it would require all of its hotels in North America to have carbon monoxide alarms in every guest room. The decision came after two major leaks over the last two years, which killed at least three guests and exposed 200 more to dangerous levels of the poison gas.
The case also led to new North Carolina laws requiring hotels to have the carbon monoxide detectors.
The state of Maine is also considering greatly expanding carbon monoxide detector requirements to include all homes and hotels.
"*" indicates required fields