Off-Label Doses of ADHD Drugs May Carry More Risks Than Benefits: Study
November 01, 2023
By: Martha Garcia
Taking larger than approved doses of drugs used to treat attention deficit hyperactivity disorder (ADHD) appears to provide few meaningful benefits, and actually increases the risk of adverse events, according to the findings of a new study.
When the U.S. Food and Drug Administration (FDA) approves medications, it also approves a recommended dosage for adults. However, it is not uncommon for doctors to prescribe larger doses for a particular treatment, which are known as "off-label" doses.
In findings published in the medical journal JAMA Psychiatry on October 25, an international team of researchers looked at off-label doses prescribed for popular ADHD drugs, such Ritalin or Adderall, and indicate that they only saw minute, potentially clinically insignificant differences in outcomes. However, patients receiving the higher doses were more likely to discontinue the drug due to adverse health effects, the researchers determined.
Off-Label ADHD Drug Doses Led to Few Benefits, More Discontinuations
ADHD stimulants, including methylphenidate and amphetamines, are often prescribed at unapproved doses for adults with ADHD. Methylphenidate includes drugs like Ritalin and Concerta. ADHD amphetamines include drugs like Adderall.
In this study, the research team did a systematic review of published and unpublished literature, comparing the effectiveness of off-label doses of ADHD stimulants compared with standard doses. They selected data from 12 databases and included 47 drug studies published before February 2023. The researchers then screened the studies to identify double-blinded randomized clinical trials, including the use of stimulants against placebo in adults with ADHD.
According to the findings, off-label doses of ADHD stimulants were linked with small reductions in ADHD symptoms. However, the researchers said the reductions were considered not clinically significant.
But taking unapproved doses doubled the risk that a patient would stop using the drug due to adverse events, compared to if they had been given the standard, approved dose, the researchers determined.
Taking Ritalin, for example, led to a reduction in symptoms as the dose increased, but the improvements became smaller and smaller with each increase, and also appeared to lessen as the drug continued to be taken. Patients taking drugs like Adderall did not experience an improvement in reducing ADHD symptoms with increased doses, but they faced experienced an increased risk of side effects and drug trial dropouts, the findings indicate.
ADHD Drug Prescription Concerns
The findings come as reports of ADHD medication errors have increased in recent years, surging by nearly 300%, according to a study published in early October. In addition, federal regulators added new warnings to ADHD drug labels earlier this year, to help alert doctors and patients about the risk of misuse, abuse, and addition.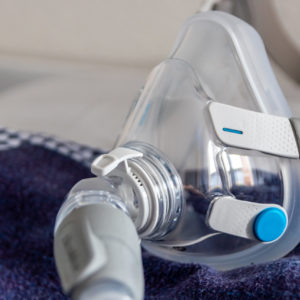 Did You Know?
Millions of Philips CPAP Machines Recalled
Philips DreamStation, CPAP and BiPAP machines sold in recent years may pose a risk of cancer, lung damage and other injuries.
Learn More
The side effects of ADHD drugs can include loss of appetite, weight loss, increased blood pressure, rapid heart rate, stomach upset, nausea, vomiting, dizziness, headaches, diarrhea, fever, dry mouth, feelings of aggression, irritability, and trouble sleeping. If these symptoms persist or worsen, patients may stop taking the medications that once helped improve their initial symptoms.
The researchers in this latest study recommended doctors only prescribe off-label doses when absolutely necessary and approach prescribing them cautiously.
"Unlicensed doses of stimulants may not have positive risk benefits compared with licensed doses for adults with ADHD," the researchers concluded. "Practitioners may trial unlicensed doses if needed and tolerated but should be aware that there may not be large gains in response to the medication with those further increments in dose."
"*" indicates required fields