Study Shows Car Accidents Involving Prescription Opioid Drugs Have Dropped Significantly In Recent Years
December 07, 2022
By: Russell Maas
Following widespread efforts to reduce the unnecessary prescription of addictive opioid drugs, a new study indicates the number of non-fatal car accidents involving drivers under the influence of pain medications has dropped significantly in recent years.
In findings published last month in the International Journal of Environmental Research and Public Health, Yale researchers indicate steps to reduce and monitor patients being prescribed opioids may be contributing to the decreasing rate of opioid-related auto accidents, which increased steadily from the early 1990s to early 2010s.
The misuse of opioid painkillers has become a national epidemic, according to the U.S. Centers for Disease Control and Prevention (CDC). Many experts believe the problem has been largely caused by overprescribing the addictive drugs, which has resulted soaring opioid overdose deaths in recent years.
As a result of the largely inappropriate prescribing guidelines of opioids since the 1990's, research has found drastic increases in opioid-related car accidents, with only 1% of drivers killed in auto accidents having opioids in their system, compared to more than 7% testing positive by 2015.
However, since the CDC released the Guidelines for Prescribing Opioids for Chronic Pain in 2016, the number of non-fatal car accidents involving opioid use has decreased significantly, researchers report.
Opioid-Related Car Crashes Decreased As Prescription Rates Dropped
In this new study, researchers collected data from the IBM MarketScan Databases, analyzing trends and patterns in prescription opioid use among nonfatal motor vehicle crash injuries in 50 states in the U.S. and the District of Columbia from 2014 to 2018.
Of the 142,204 emergency room visits for auto accidents, the study found the prevalence of opioid-related automobile crashes decreased by 5% in 2015, 18% in 2016, 31% in 2017, and 49%  in 2018, when compared to 2014. Researchers stated that overall, the prevalence decreased by 28% after the issuance of the CDC's Guidelines for Prescribing Opioids for Chronic Pain in 2016.
"The decreasing trend in the prevalence of prescription opioids in MVC is consistent with the decrease in the dispensing rate of opioids and the percentage of high-dosage opioids in the study population", the researchers said.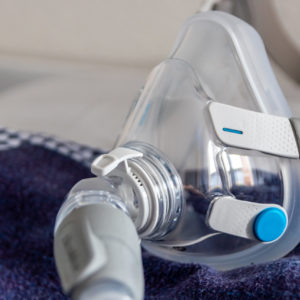 Did You Know?
Millions of Philips CPAP Machines Recalled
Philips DreamStation, CPAP and BiPAP machines sold in recent years may pose a risk of cancer, lung damage and other injuries.
Learn More
CDC's Opioid Prescribing Guidelines
The CDC's 2016 release of the opioid prescribing guidelines was prompted after the narcotic painkiller epidemic had reached new highs in the United States, with prescribing and sales quadrupling since 1999, overdose death rates increasing 137 percent since 2000, and killing 47,000 people in 2014 alone.
In an effort to reduce these skyrocketing numbers, the CDC now urges doctors to make sure patients are educated on the risks of opioid pain killers. The CDC guidelines focus on 12 principles, calling on doctors to encourage patients to use other effective treatments available, including non-opioid medications, ice, talk therapy, and exercise therapy, which has been shown to help reduce chronic low back, knee, and hip pain.
The guidelines also call for doctors to let patients know what they can expect, that they will not be 100% pain free, to communicate and set realistic pain treatment goals, and to never start with the long-acting opiates, instead using the lowest possible dose.
FDA Uniform Opioid Prescribing Guidelines
In October 2021, the U.S. Food and Drug Administration (FDA) held an opioid prescribing workshop, to consider a mandatory education program for doctors dispensing opioids, to make all prescriptions for the powerful and addictive pain killers uniform across the country.
The agency indicates the public workshop is the first of series of discussions focusing on mandatory opioid prescriber education. The FDA is considering the need for mandatory opioid prescriber education through the Opioid Analgesic (OA) Risk Evaluation and Mitigation strategy (REMS).
REMS is an FDA program typically reserved for monitoring medication with a high potential for serious adverse effects, or those such as opioids, carry a high risk of abuse or misuse. REMS programs usually require doctors go through an educational program before they are allowed to prescribe that particular drug.
The FDA usually decides to place a drug in the REMS program when it is first approved by the FDA or new adverse side effects are reported. However, in some cases, REMS programs are required after a drug is already on the market due to post-marketing surveillance showing it to carry an unexpected risk.
"*" indicates required fields