Opioids Prescribed Without Documented Pain Diagnosis 30% Of Time: Study
September 12, 2018
By: Martha Garcia
More than 30% of opioid drugs are prescribed by doctors without documenting a good reason for the powerful and addictive painkillers, according to the findings of a new medical review that highlights some of the underlying reasons for the opioid epidemic throughout the United States. 
In a study published this week in the Annals of Internal Medicine, researchers from Harvard University and the RAND Corporation warn that in about three out of every ten prescriptions for narcotic painkillers doctors do not include a pain diagnosis, offering no reason for the medications.
At a time when opioids account for two-thirds of drug overdose deaths in the U.S., and the opioid abuse crisis continues to worsen nationwide, many cases of abuse are blamed on doctor prescribing habits, which this study seems to support.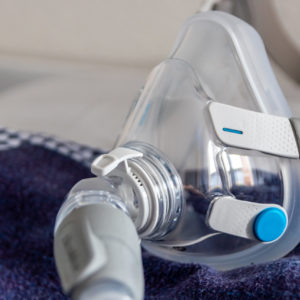 Did You Know?
Millions of Philips CPAP Machines Recalled
Philips DreamStation, CPAP and BiPAP machines sold in recent years may pose a risk of cancer, lung damage and other injuries.
Learn More
Researchers examined the association between opioid prescriptions written in doctor's offices between 2006 and 2015. They focused on the proportion of prescriptions written for conditions actually causing pain. The study used data from the National Ambulatory Medical Care Survey (NAMCS), which reports patient characteristics, prescribed medications, and up to 3 or 5 provider-assigned diagnosis codes, which indicated specific conditions for that visit.
The data included visits by adults 18 and older between 2006 and 2015 where an opioid, such as Vicodin, Percocet, or OxyContin, was prescribed.
Narcotic painkillers were prescribed in nearly 32,000 visits. Of those, 5% were for a diagnosis of cancer-related pain. More than two-thirds were for non-cancer pain diagnoses. When opioids were prescribed for non-cancer pain, doctors often used diagnosis codes for back pain, diabetes, osteoarthritis, and other chronic pain.
However, in more than 30% of cases, there was no pain diagnosis whatsoever. Doctor's did not give a reason as to why the opioids were being prescribed.
"Many outpatient opioid prescriptions between 2006 and 2015 had no documented medical indication," the researchers wrote. "Opioid dependence accounted for only 2.2% of diagnoses at these visits and thus cannot explain this discrepancy."
During visits with no diagnosis codes, diagnoses that were discussed included hypertension, high-cholesterol, opioid dependence, or "other followup examination."
Researchers warn the prevalence of narcotic painkiller prescriptions for no medical reason may be poor record keeping on the doctor's part. However, it may also be linked to inappropriate doctor prescribing.
Research indicates ER doctors often prescribe more opioids than they realize. Narcotic painkillers are also often overprescribed after hip and knee replacement surgery.
In some cases, doctors are responding to financial incentives offered by drug companies to prescribe more opioids.
It is also more common for a renewed opioid prescription to be issued during doctors visits where there is no pain diagnosis than during visits where the pain medication is newly prescribed, indicated the new study.
Researchers warn it may be time to enact stricter prescribing guidelines or prescription monitoring. However, other studies indicate prescription monitoring may have little effect on reducing opioid deaths.
"*" indicates required fields