Gadolinium Manufacturers Oppose MDL for MRI Toxicity Lawsuits
August 28, 2018
By: Austin Kirk
Although a growing number of individuals nationwide are pursuing MRI toxicity lawsuits, alleging that gadolinium contained in commonly used contrast agents may accumulate in the body and cause debilitating symptoms, manufacturers of the injections are opposing an effort to centralize the federal litigation before one judge for coordinated pretrial proceedings.
Gadolinium contrast agents, such as Magnevist, Omniscan, MultiHance and others, are widely used to help enhance images obtained during the MRI and MRA exams. While manufacturers have indicated that the toxic gadolinium contained in the dye is contained and safely exits the body for individuals with normal kidney function, recent studies have found that gadolinium may accumulate in the brain, organs and other areas of the body.
Individuals with normal kidney function have reported suffering a variety of painful and persistent symptoms following an MRI gadolinium injection, including headaches, reduced cognitive function, thickening of the skin, bone, joint, tendon and ligament pain, and other complications.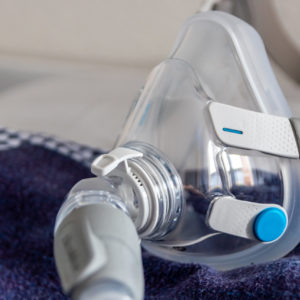 Did You Know?
Millions of Philips CPAP Machines Recalled
Philips DreamStation, CPAP and BiPAP machines sold in recent years may pose a risk of cancer, lung damage and other injuries.
Learn More
The condition is now increasingly recognized as gadolinium deposition disease, a progressive condition that may worsen over time, which is only known to be caused by the continued presence of gadolinium in the body from the MRI contrast dye.
Last month, a group of individuals who were among the first to file product liability lawsuits against the manufacturers of gadolinium-based contrast agents, called for all cases to be centralized before one judge in the Northern District of California to reduce duplicative discovery into common issues, avoid conflicting pretrial rulings and serve the convenience of witnesses, parties and the judicial system.
The U.S. Judicial Panel on Multidistrict Litigation (JPML) is scheduled to consider oral arguments on the motion next month in San Francisco, California. However, manufacturers have filed a recent response opposing the request to consolidate the growing litigation.
Six different companies who are named as defendants in the litigation, filed motions late last week opposing the establishment of a federal MDL, or multidistrict litigation, for the MRI toxicity lawsuit. The responses were filed by Bayer (PDF), GE Healthcare (PDF), Bracco Diagnositcs (PDF), Mallinckrodt Inc. (PDF),  Guerbet LLC and Liebel-Flarsheim Company (PDF), and McKesson Corp. (PDF).
The defendants make a variety of arguments against consolidation, arguing that there are currently too few cases to justify the creation of an MDL, that the complaints involve too many different manufacturers and products, and that some of the cases should be considered part of a previous MDL involving nephrogenic systemic fibrosis (NSF) linked to gadolinium. They also claim that some cases are too advanced for inclusion in the MDL and that increased efficiency would be minimal.
In addition the motions claim that the injuries and symptoms experienced by individuals who claim they are suffering toxic reactions to the MRI contrast agents are too different, and should not be placed under one umbrella of "gadolinium deposition disease".
"These actions allege a scattershot of symptoms varying widely from one Plaintiff to the next and are illsuited for MDL resolution," Bayer said in its motion.
Gadolinium MRI Toxicity Concerns
About ten years ago, manufacturers of the MRI contrast dyes faced a number similar gadolinium NSF lawsuits over toxic side effects of gadolinium for individuals with pre-existing kidney injuries, who did not properly process the dye out of their system. However, the new cases involve claims for individuals with normal kidney function, who claim they were not adequately warned about the risk that gadolinium may build up in their body.
In recent years, several studies have found evidence that gadolinium from MRI contrast dyes may accumulate in the brain, leading the FDA to require more thorough research to help determine whether further restrictions need to be placed on the use of the contrast agents.
In December 2017, the FDA issued a drug safety communication linear gadolinium-based contrast agents, including Omniscan, Gadavist, OptiMark, Magnevist and others, providing new information about the risk of gadolinium retention and potential side effects, even for individuals with normal kidney function.
The manufacturers are now required to provide new warnings and information in a Medication Guide, which all patients receiving an MRI contrast dye will be asked to read.
In the coming months, as more individuals contact lawyers about toxic MRI dye problems that resulted in pain or other problems, the size and scope of the litigation is expected to increase dramatically. The U.S. JPML is scheduled to hear oral arguments on September 27, at the Phillip Burton U.S. Courthouse in San Francisco.
"*" indicates required fields