Johnson & Johnson Cleared of Liability in Ovarian Cancer Wrongful Death Lawsuit Over Talcum Powder
October 07, 2021
By: Irvin Jackson
A Georgia jury has returned a defense verdict in favor or Johnson & Johnson, after finding that the company was not liable for the death of a woman diagnosed with ovarian cancer after using talcum powder products twice daily for decades.
Johnson & Johnson currently faces more than 30,000 Baby Powder lawsuits and Shower-to-Shower lawsuits brought by women throughout the U.S. court system, each involving similar allegations that talc and asbestos particles in the products caused them to develop ovarian cancer and other health problems.
The family of Margie Evans filed an ovarian cancer wrongful death lawsuit over talcum powder in Georgia state court, pursuing damages from Johnson & Johnson and PTI Royston, the company's bottler. According to testimony presented at trial, Evans applied Johnson & Johnson talc-based powders for 56 years, by putting it in her underwear and all over her body, following years of marketing by the company that it helps keep women "fresh."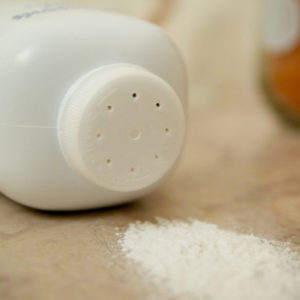 Following a three-week trial, a jury in Richmond County, Georgia found in favor of the defendants on Tuesday, indicating that the plaintiff failed to establish that either company was liable for Evans death.
The verdict represents a rare win for Johnson & Johnson, which has previously been hit with a number of massive verdicts in prior cases that went to trial, with juries awarding billions in damages to women diagnosed with ovarian cancer, mesothelioma and other injuries after years of using Johnson's Baby Powder, Shower-to-Shower or other talc-based products for feminine hygiene purposes. However, since the manufacturer has failed to negotiate talcum powder settlements to resolve large numbers of cases, individual cases will continue to go before juries and Johnson & Johnson will have to defend the safety of its products in each trial.
Most of the U.S. talc litigation is currently pending in the federal court system, where the cases are centralized before U.S. District Judge Freda L. Wolfson in the District of New Jersey, as part of an MDL or multidistrict litigation.
Judge Wolfson indicated in July that the first federal talcum powder trial will begin in April 2022, which will be the first in a series of "bellwether" cases designed to help gauge how juries are likely to respond to certain evidence and testimony that will be admissible in the federal court system.
"*" indicates required fields