Paragard IUD Failure Risk Was Not Disclosed to Women, Physicians: Lawsuit
January 07, 2021
By: Irvin Jackson
The makers of ParaGard face another product liability lawsuit involving allegations that the intrauterine device (IUD) failed when doctors attempted to remove it, resulting in permanent injuries for a woman, and the need for additional surgery to retrieve a fractured arm left behind in her body.
The complaint (PDF) was filed by Wendy Pope in the U.S. District Court for the District of South Carolina on December 31, indicating Teva Pharmaceuticals, The Cooper Companies, Inc. and Coopersurgical, Inc. failed to disclose the Paragard IUD failure rate to women, doctors or regulators.
ParaGard IUD is a form of long-acting birth control, involving a T-shaped plastic frame wrapped in copper wire coils, which is placed in the uterus to produce an inflammatory reaction that prevents pregnancy. The implant is intended to provide birth control for up to 10 years, and is marketed as a safe and reversible form of contraception, which allows a woman to have children after the Paragard IUD is removed.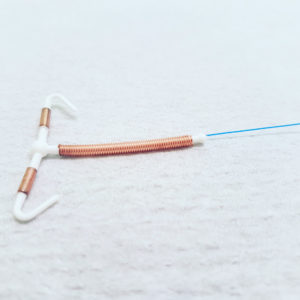 According to allegations raised in the complaint, design problems make the Paragard IUD prone to fail and break during removal, but provided no warnings about the risk of failure and serious injuries, often resulting in the need for women to undergo additional surgeries or procedures to remove fragments, or a total hysterectomy.
Pope indicates she received the Paragard IUD in 2009, as a reversible birth control option. However, when she went to have the device removed in 2016, one of the arms of the Paragard was missing when her doctors retrieved the IUD, despite following the instructions provided by the manufacturer. Due to the embedded IUD arm caused by the Paragard failure, Pope required additional surgery in 2017, according to the complaint
"The Teva Defendants knew of these risks from the trials they performed, their post-marketing experience and complaints, third party studies, and their own analysis of these studies, but took no action to adequately warn or remedy the defects and instead concealed, suppressed and failed to disclose or fix this danger," the lawsuit states. "The product warnings for ParaGard were vague, incomplete or otherwise wholly inadequate to alert prescribing physicians and patients to the actual risks associated with ParaGard."
Last month, the U.S. Judicial Panel on Multidistrict Litigation (JPML) ordered all federal ParaGard lawsuits, like Pope's, be transferred to U.S. District Judge Leigh Martin May in the Northern District of Georgia for pretrial proceedings.
As part of the coordinated management of the litigation, it is expected that Judge May will establish a "bellwether" process, where a small group of representative claims will be prepared for early trial dates to help gauge how juries may respond to certain evidence and testimony that will be presented throughout other cases.
While the outcome for these early trials would not be binding on other plaintiffs, they may facilitate ParaGard IUD settlements. which would avoid the need for dozens, or possibly hundreds, of additional trials to be scheduled throughout the federal court system.
Alana

April 22, 2021 at 11:34 am

I have experienced a traumatic experience with this device. Need an attorney to contact me please
"*" indicates required fields