Large Pharmacy Chains Pushing Refills Are Increasing The Risks Of Medication Errors: Report
February 07, 2020
By: Irvin Jackson
Amid the rise of high-volume chain pharmacies like CVS, Walgreens, Walmart and others, a new report warns that consumers may also be facing increased risks associated with medication errors, which are be reported with more frequency.
An investigative report published last week in the New York Times details a number of interviews with pharmacists and doctors who say that the high volume of drug sales desired by pharmacies may be increasing the risk of medication mistakes and mix-ups, overworked pharmacists, doctors offices overwhelmed by refill requests and, quite often, patients getting refills of dangerous drugs they were only supposed to take short term.
The story indicates this has resulted in a growing rate of adverse drug reactions and deaths, and both pharmacists and doctors expect it to get worse.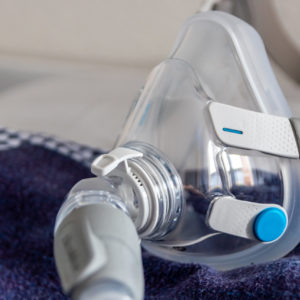 Did You Know?
Millions of Philips CPAP Machines Recalled
Philips DreamStation, CPAP and BiPAP machines sold in recent years may pose a risk of cancer, lung damage and other injuries.
Learn More
Pharmacists are writing letters to state regulatory boards, warning that large chain pharmacies like CVS, Rite Aid and Walgreens, which now dominate the vast majority of all prescription medications dispensed in the United States, are putting patients at risk due to understaffing and disorganized departments, as well as a system which has the primary goal of selling as many drugs as possible.
In one letter to the Texas State Board of Pharmacy, a pharmacist declared himself a danger to the public due to how CVS runs its pharmacies. Similar letters have been sent to state boards and groups in at least two dozen states, the Times indicates.
In addition, doctors offices report being deluged by refill requests, often when they are not warranted. One doctor noted about 50% of the refill requests his office gets are unnecessary, typically because the patient was only supposed to be on the medication short-term.
However, pharmacists say their employers actually track refills, and the number of refills can affect a pharmacist's bonus.
CVS comes up repeatedly in the report, which indicates the American Psychiatric Association (APA) is particularly concerned about the chain's activities. According to the APA, CVS regularly ignores doctors' instructions to limit the number of pills given to mental health patients. The group worries CVS's practice of doling out three months of drugs, regardless of whether the doctor wants the patient on them for that long, could increase the risk of overdosing suicide attempts.
CVS is the largest pharmacy chain in the nation and is one of the companies, along with Walgreens, which ties pharmacists bonuses to meeting sales goals, encouraging them to push as many refill orders as possible, according to the report. Combined, CVS and Walgreens capture nearly half of the country's total prescription revenue.
Rhonda

September 24, 2021 at 4:33 pm

My daughter got a prescription filled for the first time at CVS in the town where she is attending college. It was only a 7 day treatment. CVS has been Robo- calling my phone 3 times a day for 6 weeks now asking if she wants a refill. The message states that although there were no refills authorized on original prescription, CVS will contact the doctor for you to request a refill. It then says pus[Show More]My daughter got a prescription filled for the first time at CVS in the town where she is attending college. It was only a 7 day treatment. CVS has been Robo- calling my phone 3 times a day for 6 weeks now asking if she wants a refill. The message states that although there were no refills authorized on original prescription, CVS will contact the doctor for you to request a refill. It then says push 1 to request a refill, but there is no option to tell them you don't want a refill. So I just hang up, & quit answering. About to block the number because they won't stop!

Gary

December 2, 2020 at 12:29 am

I got a prescription from my dr w no refills I got it filled at Walgreens when my pills were to run out I get a call From Walgreens asking me if I want a refill I said ok Walgreens contacted my dr office and told them I wanted a refill so dr gave Walgreens permission to refill my prescription isn't there a law reguarding this type of pill pushing I had to reread my pill bottle I can't believe this[Show More]I got a prescription from my dr w no refills I got it filled at Walgreens when my pills were to run out I get a call From Walgreens asking me if I want a refill I said ok Walgreens contacted my dr office and told them I wanted a refill so dr gave Walgreens permission to refill my prescription isn't there a law reguarding this type of pill pushing I had to reread my pill bottle I can't believe this happened
"*" indicates required fields