Philips CPAP Recall Requires Aggressive Enforcement Action From FDA, Senator Says
February 23, 2022
By: Irvin Jackson
A U.S. Senator and the Connecticut Attorney General are urging federal regulators to take swift enforcement action against Philips, the manufacturer of millions of recalled CPAP devices, which they say could pose a threat to consumers' health.
More than 15 million Philips DreamStation, CPAP, BiPAP and mechanical ventilators were recalled in June 2021, after the manufacturer acknowledged that defective polyester-based polyurethane (PE-PUR) sound abatement foam inside the machines may degrade and breakdown, releasing toxic chemicals and debris directly into the machine air pathways as consumers use the breathing machines.
These problems have already been linked to reports of long-term side effects for Philips CPAP users, including respiratory injuries, lung damage and cancer.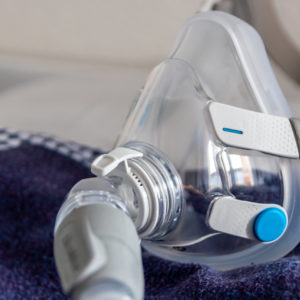 Philips CPAP Recall Lawsuit
In a press release issued on February 15, U.S. Senator Richard Blumenthal, a Democrat who represents Connecticut, and Connecticut Attorney General William Tong called on the FDA to take immediate action against Philips, saying the company has failed to put in place a clear and effective plan to remedy the situation.
The condemnation came after the FDA issued a warning in January about serious ongoing concerns about the safety of repaired Philips CPAP machines, where the manufacturer replaced the PE-PUR foam with a different silicone-based sound abatement foam, which the FDA discovered has also failed a safety test for the release of certain "chemicals of concern".
"Connecticut constituents have expressed alarm that the FDA and Philips have failed to put in place a transparent plan to mitigate the now-clear carcinogenic risks associated with these devices, despite multiple warnings to consumers," Blumenthal and Tong wrote in the press release. "They have also reported increases in secondary weight gain, blood pressure, anxiety, and insomnia as a result of their inability to use their C-PAP devices. Others are considering paying hundreds of dollars to replace their devices, while running into supply shortages of alternatives. Furthermore, despite making repeated calls to Phillips, these constituents report receiving inadequate answers from the company as to when they can expect a replacement device."
There are currently thousands of individuals pursuing Philips CPAP recall lawsuits against the makers of the sleep apnea machines, alleging they were exposed to an increased of cancer, severe respiratory problems and other health complications after breathing chemicals and gases released as the foam breaks down.
Given common questions of fact and law raised in product liability and class action lawsuits over recalled sleep apnea machines filed throughout the federal court system, the litigation has been centralized before Senior U.S. District Judge Joy Flowers Conti in the Western District of Pennsylvania for coordinated discovery and pretrial proceedings, as part of a multidistrict litigation (MDL).
"*" indicates required fields