Philips DreamStation CPAP Problems Result in Litigation for Manufacturer in U.S. and Abroad
July 13, 2023
By: Irvin Jackson
In addition to a growing number of Philips DreamStation CPAP lawsuits being pursued throughout the U.S., the manufacturer of the recalled sleep apnea machine also faces mounting problems and legal claims being pursued across Europe.
More than two years ago, a worldwide Philips CPAP recall was issued, impacting millions of devices sold since 2009, which contained a defective sound abatement foam that may break down and release toxic chemicals directly into the air pathways of the breathing machines.
The recall came after reports of consumers finding small, black particles in the tubing and face masks. While this foam was intended to reduce sounds and vibrations while it was used at night, there has been growing evidence that users face a risk of serious and potential life threatening health issues from the Philips DreamStation CPAP, including cancers, lung damage, respiratory injuries and other problems.
In the U.S., more than 100,000 medical device reports involving Philips DreamStation CPAP problems have been submitted to regulators, including at least 400 deaths suspected to be linked to the foam breaking down. As a result, the manufacturer now faces a steadily growing number of Philips CPAP lawsuits being brought throughout the federal court system, which may eventually become one of the largest active mass torts in the U.S.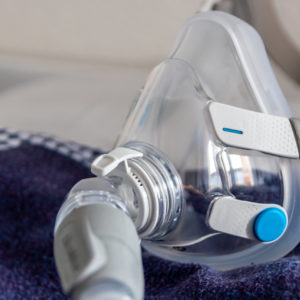 Philips CPAP Recall Lawsuit
The legal problems from Philips DreamStation CPAP machines are not limited to the U.S., with the manufacturer also facing litigation and regulatory actions worldwide.
In France, more than 200 plaintiffs filed a lawsuit against Philips last month, according to a report by Medical Device + Diagnostic Industry , including three cases that involve allegations of involuntary manslaughter raised in civil complaints; the equivalent of a wrongful death lawsuit in the U.S.
The claims raise similar allegations to those presented in the U.S. litigation, indicating that the recalled Philips DreamStation CPAP machines were a risk to human health, due to their use of polyester-based polyurethane (PE-PUR) foam intended to reduce noise and vibrations while the sleep apnea devices were in use.
In The Netherlands, the NL Times reports that the children of a Dutch man who died of idiopathic pulmonary fibrosis from a Philips CPAP recently raised claims that the manufacturer violated European Union rules for reporting on medical devices. The man's children say they reported that his death was linked to the use of his recalled CPAP device to Philips, but the manufacturer failed to pass that report on to EU regulators.
That report should have been forwarded to the Health and Youthcare Inspectorate, but was not, according to a complaint they filed. In that case, Philips acknowledged it failed to send the report, apologized to the family and has offered to meet with them to resolve the situation.
However, the company faces more than just lawsuits and complaints in Europe. In September 2022, prosecutors in Paris announced a French criminal investigation into the company's activities surrounding the CPAP recall. In France, where about 370,000 devices were affected by the recall, regulators have received more than 3,000 complaints of adverse events linked to the recalled sleep apnea devices.
July 2023 Philips CPAP Lawsuit Update
In the U.S., given common questions of fact and law raised in Philips CPAP lawsuits filed throughout the federal court system, all cases have been centralized before Senior U.S. District Judge Joy Flowers Conti in the Western District of Pennsylvania for coordinated discovery and pretrial proceedings, as part of a multidistrict litigation (MDL).
As part of the coordinated management of the litigation, Judge Conti has directed the parties to establish a bellwether process, where small groups of representative claims will be prepared for early trial dates if Philips CPAP settlements can not be reached to resolve large numbers of claims.
While the outcome of these early verdicts will not have any binding impact on other plaintiffs, the average Philips CPAP lawsuit payout amounts awarded by juries are likely to have a big influence on how much the manufacturer will pay to settle claims, to avoid each claim being remanded to different U.S. District Courts nationwide for separate trial dates in the future. However, a Philips Dreamstation CPAP settlement agreement reached before then may make such trials unnecessary.
"*" indicates required fields