Few U.S. Consumers Handle Chicken Safely, Raising Food Poisoning Risks: Study
February 18, 2015
By: Martha Garcia
Many Americans may be handling poultry products in their kitchens improperly, posing a potentially serious risk of food poisoning, according to new research.
In a study published in the January 2015 issue of the Journal of Food Protection, researchers outlined the results of a nationally representative web food survey of U.S. adult grocery shoppers, which was designed to determine participants follow recommended food safety practices when handling raw poultry at home. The findings suggest that nearly three-quarters of people don't.
Researchers focused on several areas where consumers deviated from proper food handling safety guidelines, including washing raw poultry before cooking (which is not recommended), proper refrigerator storage of raw poultry, use of a food thermometer, and proper thawing of raw poultry in cold water.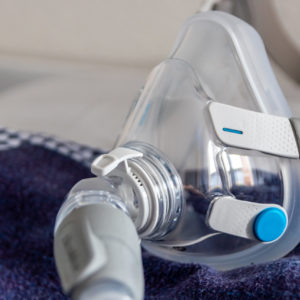 Did You Know?
Millions of Philips CPAP Machines Recalled
Philips DreamStation, CPAP and BiPAP machines sold in recent years may pose a risk of cancer, lung damage and other injuries.
Learn More
The findings revealed 70% of consumers reported washing or rinsing raw poultry chicken or turkey before cooking it. This is not recommended, and is deemed an unsafe practice because contaminated water can splash onto other foods and kitchen surfaces, contaminating these items and leading to the transfer of pathogens.
Fewer than two-thirds of consumers reported having a food thermometer in their kitchen. Among these consumers, less than 26% reported using the thermometer to check the internal temperature of smaller cuts of poultry and ground poultry.
"Pathogens, such as Salmonella and Campylobacter, may be present on raw poultry. Using a food thermometer is the only reliable way to ensure food is cooked to a safe internal temperature to destroy any harmful bacteria that may be present," Kosa noted. "USDA recommends that consumers cook all poultry to a safe minimum internal temperature of 165 degrees Fahrenheit."
Katherine Kosa, food nutrition policy researcher at RTI international, and the team of researchers found use of a food thermometer was much higher, ranging from 57% to 73%, when consumers cooked whole chickens and turkeys.
Only about 18% of consumers reported correctly storing raw poultry in the refrigerator. Eleven percent of consumers who reported they thaw raw poultry in cold water, reported to doing so correctly.
Raw poultry should never be thawed at room temperature on the countertop. Instead it should be thawed at safe temperatures, in the refrigerator, in cold water or in the microwave. If thawed in cold water, food should be cooked immediately.
Salmonella and Campylobacter are two pathogens that cause a combined total of 1.8 million foodborne infections each year in the United States.
Most of the foodborne illness outbreaks are associated with eating raw or undercooked poultry, or with cross-contamination of food items. Between 1998 and 2008, 20% of Salmonella and 16% of Campylobacter outbreaks are associated with food prepared inside the home.
New Poultry Safety Standards
Kosa said the findings will be used to develop educational materials to help consumers learn to handle food properly.
In January, the U.S. Department of Agriculture's (USDA) Food Safety and Inspection Service announced new standards for chicken and turkey, specifically aimed at reducing the number of campylobacter and salmonella food poisoning cases in the U.S. The new rules include a more frequent sampling schedule, and new pathogen reduction performance standards for chicken parts, such as legs, thighs, breasts and wings.
USDA officials expect the new standard to cut salmonella illnesses by at least 30%, and campylobacter food poisoning from 19% to 37%.
Salmonella attacks the gastrointestinal tract, causing mild to severe symptoms. For most healthy adults, problems associated with food poisoning from salmonella typically resolve after a few days or weeks. However, young children, the elderly, and individuals with compromised immune systems have an increased risk of suffering severe food poisoning after ingesting the bacteria. If not properly treated, some cases of salmonella food poisoning can lead to hospitalization, dehydration or death.
Every year, Salmonella is estimated to cause about 1.2 million illnesses in the United States, the vast majority of which go unreported. Illnesses usually last four to seven days causing diarrhea, fever and abdominal cramping. In severe cases the pathogen can cause death.
"*" indicates required fields