Pradaxa Bleeding Problems May Be More Dangerous, Frequent Than Xarelto or Eliquis: Report
September 29, 2015
By: Irvin Jackson
While reports of uncontrollable bleeding have been linked to all medications that are part of a new class known as novel oral anticoagulants, a drug safety report suggests that side effects of Pradaxa may be far more dangerous than those associated with its competitors, Xarelto and Eliquis. 
According to the latest QuaterWatch report (PDF) issued by the Institute for Safe Medication Practices (ISMP), which analyzes adverse event reports submitted to the FDA last year, incidents involving Pradaxa bleeding problems are twice as likely to involve death.
Xarelto (rivaroxaban) had the largest number of adverse event reports, according to ISMP, but it also had many more prescriptions, and still did not equal the number of serious injuries linked to Pradaxa (dabigatran).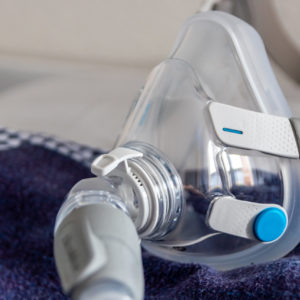 Did You Know?
Millions of Philips CPAP Machines Recalled
Philips DreamStation, CPAP and BiPAP machines sold in recent years may pose a risk of cancer, lung damage and other injuries.
Learn More
"In overall serious reports in the U.S., [Pradaxa] had the largest number," according to the comparison of adverse events described by ISMP. "After adjusting for differences in exposure, the difference with the more widely dispensed [Xarelto] was still greater, 14.1 serious injury reports per 1,000 person-years for [Pradaxa], compared to 6.6 for [Xarelto], and 4.4 for [Eliquis]. Examining the severity of the reported cases, the mortality rate for [Pradaxa] events, at 20.9% was about double that for the other two drugs."
In 2014, there were 3,592 serious adverse event reports involving Pradaxa, with 752 involving the death of the patient. That compares to 3,331 reports linked to Xarelto bleeding problems, with 379 involving a patient death, and 1,014 Eliquis serious event reports that involved 108 deaths.
Once sales numbers are factored in to the evaluation, the number of Pradaxa problems stands out even more.
Xarelto dominated the novel oral anticoagulant market in the fourth quarter of 2014, with 1,758,016 prescriptions filled. Eliquis came in second with 609,301 prescriptions. Pradaxa, however, was the weakest selling of the three drugs, with only 560,887 prescriptions, and yet it still outpaced the other drugs in serious adverse events and deaths.
Novel Oral Anticoagulant Bleeding Concerns
All three drugs were developed to replace warfarin for the prevention of strokes in patients with nonvalvular atrial fibrillation, and also for use in preventing blood clots following hip and knee replacement surgery for at-risk populations. However, warfarin still dominates the market, with more than 80 million prescriptions in the fourth quarter of 2014 alone. Ironically, despite the introduction of the new competitors meant to replace it, warfarin sales were at their highest since 2008, according to the ISMP report.
Warfarin, also sold under the brand name Coumadin, must be carefully dosed to patients, with blood monitoring required as often as every two weeks. The new drugs, Xarelto, Eliquis and Pradaxa, have been promoted as not needing that testing, and thus being easier to use.
While all blood thinners carry a risk of bleeding events and hemorrhaging, warfarin users can be given a dose of vitamin K to reduce its blood-thinning effects. However, there are no such reversal agents available yet for Pradaxa, Xarelto or Eliquis.
Even against warfarin, however, ISMP found that Pradaxa appeared to be more dangerous, while the report found that Xarelto was less effective at preventing strokes.
"The odds of a death outcome for [Pradaxa] compared to warfarin were nearly 3 times higher after adjusting for patient age, the share of direct reports, and concomitant therapy with other blood-clot-inhibiting drugs," the report notes. "For [Xarelto], embolic-thrombotic events (treatment failure) compared to warfarin were more likely to be reported, after adjustment for patient age and other clot-inhibiting medication."
The ISMP reports that there are things that could be done to reduce the risk of bleeding events with the new blood thinners, but those steps are not being taken in the United States, including the use of platelet inhibitors.
"The FDA has not taken action to reduce the bleeding risks of [Pradaxa] through making a lower dose available for older patients, and blood level tests to identify patients with sub-therapeutic or unusually high blood levels," the report notes. "These risk-reduction tools are available in Europe, Canada, and elsewhere."
More than 4,000 Pradaxa lawsuits have been filed by users of that drug who suffered bleeding injuries. Following several years of litigation, Boehringer Ingelheim ultimately agreed to pay $650 million in Pradaxa settlements, with an average of about $150,000 per claim. However, the drug maker continues to face new Pradaxa claims brought by individuals who have experienced bleeding problems since the settlement.
A growing number of Xarelto lawsuits and Eliquis lawsuits are also being filed throughout the U.S. Estimates suggest that that Xarelto litigation will ultimately include many more cases than the Pradaxa litigation, as the drug has become more widely used in recent years.
"*" indicates required fields