Prempro Side Effects Double Risk of Death from Breast Cancer: Study
October 20, 2010
By: Staff Writers
The findings of a new study link the side effects of Prempro, a Pfizer hormone replacement therapy (HRT) drug, with an increased risk of death due to breast cancer. 
The study was conducted as part of the U.S.-funded Women's Health Initiative (WHI) and was published this week in the Journal of the American Medical Association (JAMA). Previous studies, including one from WHI, have already determined that the chances of contracting breast cancer were increased with Prempro use, but the latest study found that women with breast cancer after using Prempro were twice as likely to die as women who developed breast cancer while not on the hormone replacement therapy.
U.S. researchers looked at a total of 16,608 postmenopausal women between the ages of 50 and 79 with no prior hysterectomy. The women were given either HRT pills or placebos. The original clinical trial was concluded in March 2005, and researchers went back to check on the rates of breast cancer development among the women.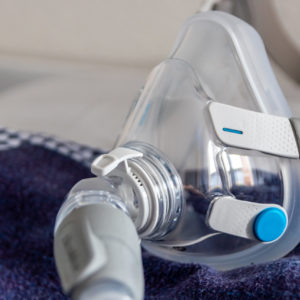 Did You Know?
Millions of Philips CPAP Machines Recalled
Philips DreamStation, CPAP and BiPAP machines sold in recent years may pose a risk of cancer, lung damage and other injuries.
Learn More
They found that not only was Prempro associated with more invasive forms of breast cancer than women who were given the placebo developed, but researchers also found that women who developed breast cancer after using Prempro had double the risk of death than women who developed breast cancer after being given a placebo.
Pfizer officials have questioned the study's results, pointing out that some previous studies showed lowered mortality in women who used Prempro.
Hormone replacement therapy involves the use of hormones and progestins to artificially boost hormone levels in women undergoing menopause due to surgery or in postmenopausal women, to provide relief from symptoms such as hot flashes, irregular menstruation or weight gain.
Pfizer currently faces about 9,000 Prempro lawsuits, which were filed against its Wyeth unit by women who claim they developed breast cancer from HRT.
On the same day the JAMA study was released, an Arkansas jury found in favor of the drug maker in a Prempro breast cancer lawsuits filed by Margaret Wilson, a 68-year-old former bank teller who alleged that she developed breast cancer as a result of the hormone replacement therapy. However, the drug maker has lost 7 out of 12 prior cases involving the drug that have reached trial, many resulting in multi-million dollar verdicts.
Earlier this month, an appeal filed by Pfizer was rejected by the Supreme Court, which will force the drug maker to face more than a hundred hormone replacement therapy lawsuits over breast cancer in Minnesota state court.
Ravi

March 26, 2012 at 3:06 am

I'm not sure where you are getting your iornfmation, but if you do test positive for the gene it is illegal for any insurance company to use this as a preexisting condition, to deny coverage or to base the cost of coverage under HIPAA. They also do not have the right to decide if you have a bilateral mastectomy or not. That decision is up to the patient period.The doctors I work with recommend the[Show More]I'm not sure where you are getting your iornfmation, but if you do test positive for the gene it is illegal for any insurance company to use this as a preexisting condition, to deny coverage or to base the cost of coverage under HIPAA. They also do not have the right to decide if you have a bilateral mastectomy or not. That decision is up to the patient period.The doctors I work with recommend the person already diagnosed with Breast cancer get the test first, because if they do not have the gene there is no reason for anyone else to be tested. If you are still concerned and you are paying for the test yourself I suggest you have it done under an alias so there is no way the results can be tracked back to you. This is common practice when working with famous and/or celebrity patients and your doctor should have no problem with it. If you do choose this route however, be very careful about keeping you paperwork as you may have a difficult time should you need copies later.EDIT: Okay, well I have received mine from a physician who spoke at a cancer meeting at UCLA. So after seeing your response I did a little searching and found it is not as clear cut as I thought, partially because it has also not been tested in the courts. There is also another point not brought up here regarding employers. I posted a link to one of the most current documents on found on the Department of Health and Human Services website so that you can read it over. Apparently this problem has been discussed for 8-10 years now and I read doing this search that Bush was supposed to sign a bill regarding this, but it did not list the bill number and did not read confirmation that it was signed. Hope this helps a little.I would go the alias route.

B LEET

April 2, 2011 at 11:08 am

I took Prempro until the warning came out in 2002. In 2005 I had to have a large portion of my breast removed due to bad tissue and a Phyloudes tumor. Then, 1 day before my 68th b'day I was told I have invasive ductal breast caner with 1 lymph node affected. I am going through 16 weeks of chemo, wait 4 weeks and everything is clear, go for double mastectomy. I would not be going through this jo[Show More]I took Prempro until the warning came out in 2002. In 2005 I had to have a large portion of my breast removed due to bad tissue and a Phyloudes tumor. Then, 1 day before my 68th b'day I was told I have invasive ductal breast caner with 1 lymph node affected. I am going through 16 weeks of chemo, wait 4 weeks and everything is clear, go for double mastectomy. I would not be going through this journey if I had not taken Prempro,
"*" indicates required fields