Pravachol, Other Cholesterol Drugs May Cause Memory Problems: Study
September 30, 2013
By: Irvin Jackson
Researchers from the University of Bristol say that some regularly prescribed cholesterol drugs, including Pravachol, could cause memory impairment.  
The study was published earlier this month in the medical journal PLOS One, finding that rats given Pravachol regularly were less able to distinguish between familiar items and new, novel items over time, while those given the cholesterol drug Lipitor showed no signs of impairment. Once the researchers stopped giving Pravachol to the rats, their ability to discriminate between new and old objects returned.
While the study was conducted on rodents, the concerns over memory impairment came from actual clinical observations being reported by doctors who placed their patients on cholesterol drugs known as statins.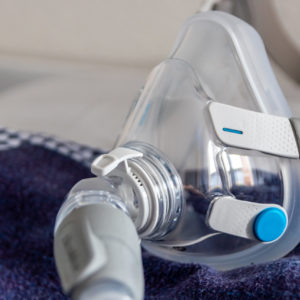 Did You Know?
Millions of Philips CPAP Machines Recalled
Philips DreamStation, CPAP and BiPAP machines sold in recent years may pose a risk of cancer, lung damage and other injuries.
Learn More
Statins are among the best-selling drugs in the United States, with about $14.5 billion in combined sales each year. The drugs use the liver to block the body's creation of cholesterol, a key contributor to coronary artery disease. The most successful statin on the market is Pfizer's blockbuster drug Lipitor, but there are numerous other statins for sale in the U.S. and worldwide as well, including Crestor, Zocor, Simcor, Vytorin and others.
Researchers gave the rats either Pravachol or Lipitor for 18 days. They were tested before and after being given the drugs on their ability to remember an object they had encountered on previous occasions. Rats given Pravachol appeared to lose the ability to distinquish familiar objects from novel ones. No such effects were observed in the rats given Lipitor. Once the rats were removed from Pravachol treatment, their cognitive abilities returned.
The fact that the rats given Pravachol recovered their cognitive abilities just days after being removed from the treatment is a strong indicator of a causal effect. However, numerous studies regarding statins and cognitive function in humans and animals have given varied results over the years, the researchers acknowledge.
"The mechanism by which statins might worsen cognitive function is unknown, but one of the prevailing hypotheses focuses on the role of cholesterol in the brain. Since cholesterol plays a fundamental role in the myelination of neurons, it has been proposed that excessive inhibition of cholesterol synthesis could lead to adverse cognitive effects," the researchers reported. "Our data suggest that more detailed, pre-clinical studies to investigate different types of statins and cognitive function, including a wider range of doses of the drugs tested here, would be useful in determining the mechanisms involved and relative risks associated with different statin treatments."
Pravachol (pravastatin) is a cholesterol drug by Bristol Myer Squibb. It was first approved for sale in the U.S. by the FDA in 1991. In 2005, generic versions of pravastatin became available.
Lipitor (atorvastatin) is one of the most widely used brand-name medications in the United States, with millions of Americans taking the medication to help lower cholesterol and improve their health. Before it became available as a generic in 2011, Pfizer generated more than $125 billion in Lipitor sales.
Statin Health Concerns
Concerns about side effects of Lipitor and other statins resulted in new warnings in February 2012 about the risk of diabetes and changes to blood glucose levels after taking the medications.
A growing number of women nationwide are now pursuing a Lipitor diabetes lawsuit against Pfizer, alleging that they developed type 2 diabetes after taking the drug for long periods of time. Plaintiffs allege that Pfizer withheld information about the risk of diabetes from Lipitor side effects, particularly among women with a BMI under 30, who do not have other risk factors for the disease.
Statins have also been linked to a potential risk of muscle injury, known as myopathy. The most severe form of the muscle damage is rhabdomyolysis, which may lead to severe kidney damage, kidney failure and death. All statins currently contain a warning that myopathy and rhabdomyolysis are rare possible side effects.
Rhabdomyolysis causes muscle fibers to begin to break down, releasing a protein called myoglobin, which can damage the kidneys as they attempt to filter it out of the bloodstream. Symptoms of rhabdomyolysis include muscle cramps, tenderness, stiffness, pain or spasms. The illness is usually reported in patients over 65 years of age or those who have renal impairment or uncontrolled hypothyroidism.
A study published earlier this year in JAMA Internal Medicine determined that those statin prescriptions are often unnecessary and may put patients at needless risk of statin side effects, including muscle damage and increased diabetes risk.
In 2002 and 2008, the FDA issued warnings about the increased risk of rhabdomylosis when statins are used in combination with heart medication containing amiodarone.  In 2001, the statin-based drug Baycol was removed from the market due to its links with rhabdomyolysis.
In June 2011, the FDA placed restrictions on the use of 80 mg Zocor, which could include twice-a-day 40mg doses, due to the risk of myopathy and rhabdomyolysis, warning doctors that no new patients should be placed on the high dose regimen due to the risk of muscle problems.
Dale

July 14, 2016 at 8:55 pm

Mountains of proof including a written letter from the treating physician that proves endless medical/health issues including diabetes. Please respond ASAP

Lori

June 15, 2015 at 5:26 pm

Pravastatin caused me to develop chronic pancreatitis after 4 months of taking it.
"*" indicates required fields