Pulmonary Fibrosis Lawsuit Filed Over Exposure to Philips CPAP Sound Abatement Foam Particles, Debris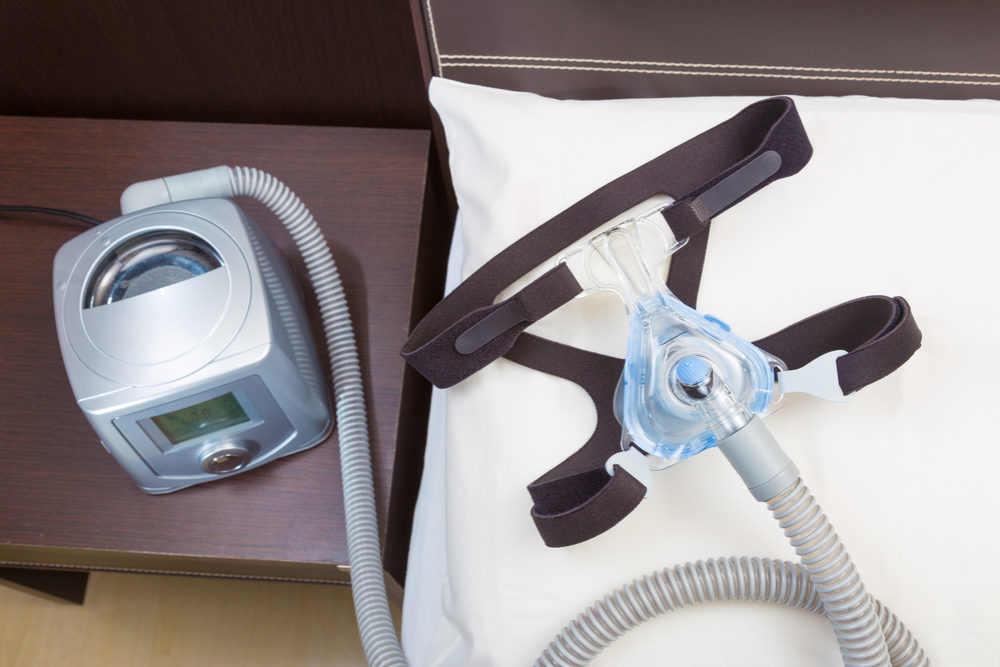 September 12, 2022
By: Irvin Jackson
In a recently filed lawsuit, a California man indicates he developed pulmonary fibrosis and emphysema following exposure to Philips CPAP sound abatement foam particles released by his sleep apnea machine.
Eric Whinston filed the complaint (PDF) in the U.S. District Court for the Southern District of California on September 7, accusing Koninklijke Philips and its North American subsidiaries of selling defective CPAP machines that put consumers' health at risk.
The case stems from a Philips CPAP recall issued in June 2021, which impacted millions of DreamStation and other similar sleep apnea machines. The devices contained a polyester-based polyurethane (PE-PUR) foam, which was intended to reduce noise and vibrations while the device was used. However, it is now known that the CPAP foam breaks down as the machine is used, causing particles to be inhaled or digested by the user while sleeping.
Ingesting the foam particles has been linked to reports of cancers, lung damage and severe respiratory symptoms, according to allegations raised in hundreds of other similar Philips CPAP lawsuits already being pursued by former users.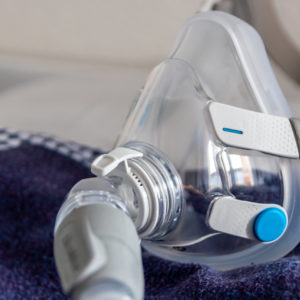 Whinston indicates he started using a Philips Dreamstation Auto CPAP in July 2016, for the treatment of obstructive sleep apnea. According to the lawsuit, he regularly used the device from July 2016, until it was recalled last year.
In July 2021, during a routine checkup, doctors discovered Whinston suffered from pulmonary disease, despite having no past pulmonary issues. A CT scan revealed he had emphysema with mild pulmonary fibrosis. In addition, Whinston underwent a right upper lobe lobectomy in July 2022 to remove nodules which may have been malignant.
"Plaintiff Eric Whinston's Dreamstation CPAP device with PE-PUR sound abatement foam was defective resulting in the offgassing of chemicals and foam degradation and was a proximate cause of his personal injuries, including but not limited to pulmonary fibrosis and squamous cell lung cancer," the lawsuit states. "Plaintiff Eric Whinston did not know and could not have reasonably known prior to the Defendants' recall on June 14, 2021, that Defendants' Dreamstation CPAP medical devices were not safe for use as the PE-PUR sound abatement foam was releasing dangerous chemicals and particles susceptible to inhalation or ingestion by users."
Pulmonary fibrosis is a severe lung disease, which occurs when tissue becomes damaged or scarred. The lung damage caused by pulmonary fibrosis from Philips CPAP foam can not be repaired, leaving Whinston with claims for permanent injuries and disabilities.
Philips CPAP Pulmonary Fibrosis and Lung Damage Litigation
The complaint filed by Whinston will be consolidated with other similar lawsuits over Philips CPAP machines filed throughout the federal court system, which are all centralized for coordinated discovery and pretrial proceedings U.S. District Judge Joy Flowers Conti in the Western District of Pennsylvania.
According to an FDA update issued last month, the number of severe injuries and deaths linked to the Philips CPAP PE-PUR foam are continuing to mount, with more than 69,000 medical device reports (MDRs) submitted between April 2021 and July 2022, including reports of pulmonary fibrosis, emphysema, pneumonia and other symptoms believed to be caused by the machines.
Given similar questions of fact and law raised in the complaints, Judge Conti is presiding over the exchange of common fact discovery in Philips CPAP/BiPAP lawsuits that apply to all claims, and is later expected to establish a "bellwether" program where a small group of representative cases will be prepared for early trial dates.
Following the coordinated discovery and bellwether trials before Judge Conti, if Philips CPAP settlements are not reached to resolve large numbers of claims, the lawsuit filed by Whinston and each individual plaintiff may later be remanded back to the U.S. District Court where it was originally filed for an individual trial date.
"*" indicates required fields