Raw Red Tomato Food Poisoning Warning due to Salmonella Outbreak
June 05, 2008
By: AboutLawsuits
On Tuesday, the FDA warned people in New Mexico and Texas not to eat certain types of raw red tomatoes, including red plum, red Roma and round red tomatoes, as they appear to be linked to a salmonella outbreak that has sickened dozens of people in those states. Health officials are still investigating whether additional recent reports of salmonella food poisoning in Arizona, Colorado, Idaho, Illinois, Indiana, Kansas and Utah were also caused by eating contaminated tomatoes.
Between April 23 and June 1, 2008, there have been 57 cases of food poisoning in New Mexico and Texas directly linked to Salmonella Saintpail, a specific strain of bacteria. All of the victims reportedly ate uncooked, raw, large tomatoes during the days before they became ill. Another 30 reports of food poisoning have also surfaced outside of Texas and New Mexico, but health regulators have not yet directly linked the sicknesses to tomatoes.
Salmonella is a type of food poisoning which often causes temporary illness in healthy individuals, with symptoms like fever, diarrhea, nausea, vomiting and abdominal pain, which surfaces within 12 to 72 hours of infection. While most people recover within a few days, young children, elderly and those with weak immune systems may suffer more severe and life-threatening injuries.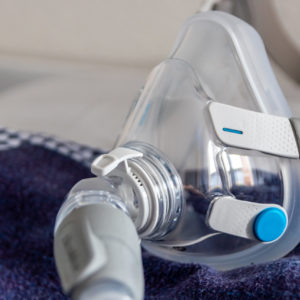 Did You Know?
Millions of Philips CPAP Machines Recalled
Philips DreamStation, CPAP and BiPAP machines sold in recent years may pose a risk of cancer, lung damage and other injuries.
Learn More
No specific farm, distributor or grocery chain has been directly identified as the source of the salmonella contamination. Therefore, many individuals and food establishments have stopped using raw tomatoes and turned to other types of tomatoes. Cherry tomatoes, grape tomatoes, tomatoes sold with the vine still attached and tomatoes grown at home have not been linked to the salmonella contamination.
The U.S. Centers for Disease Control and Prevention (CDC) have advised consumers in all states:
Do not buy bruised or damaged tomatoes.
Wash all tomatoes thoroughly under running wanter.
Refrigerate any cut, peeled or cooked tomatoes within two hours.
Keep tomatoes separate from raw meats, raw seafood and other produce.
Wash utensils, dishes, cutting boards and counter tops with hot water and soap when switching between food products.
FDA Extends Food Poisoning Warning to Serrano Peppers from Mexico : AboutLawsuits.com

August 3, 2008 at 7:56 pm

[...] Food Poisoning Warning Lifted by FDASalmonella Outbreak Update: Jalapenos, Basil and TomatoesRaw Red Tomato Food Poisoning Warning due to Salmonella OutbreakE Coli LawsuitsFDA Sends Letter to Canned Food Processors About Risk of Botulism Kroger Beef Recall [...]

Jalapeno Recall Due to Salmonella Saintpaul : AboutLawsuits.com

August 3, 2008 at 7:48 pm

[...] Food Poisoning Warning Lifted by FDASalmonella Outbreak Update: Jalapenos, Basil and TomatoesRaw Red Tomato Food Poisoning Warning due to Salmonella OutbreakSalmonella LawsuitsE Coli LawsuitsFDA Sends Letter to Canned Food Processors About Risk of Botulism [...]

Tomato Salmonella Food Poisoning Warning Lifted by FDA — AboutLawsuits.com

July 18, 2008 at 5:06 pm

[...] June 7, 2008 the FDA issued a warning urging consumers not to eat certain types of tomatoes which they thought may be contaminated with salmonella, which is can lead to severe food poisoning if it is consumed. The warning applied to raw red plum, [...]

Salmonella Outbreak Update: Jalapenos, Basil and Tomatoes — AboutLawsuits.com

July 15, 2008 at 2:46 am

[...] 2008, the first warning was issued by the FDA and CDC, advising people in New Mexico and Texas to avoid consumption of certain types of tomatoes, such as red plum, raw Roma and red round tomatoes. The tomato warning was eventually expanding, [...]
"*" indicates required fields