FDA Indicates Recalled Philips BiPAP Machines Pose Risk of Serious and Life-Threatening Injury
September 28, 2022
By: Russell Maas
The U.S. Food and Drug Administration (FDA) announced this week that it has classified a Philips BiPAP machine recall issued last month as a Class I medical device recall, suggesting that exposure to the toxic chemicals released by plastic components in the motor may cause serious injuries or death.
Consumers were initially warned about the recalled Philips BiPAP machines on August 29, when the regulatory agency alerted patients, caregivers and healthcare providers that several models of breathing machines may be equipped with plastic in the motor which was contaminated with a non-compatible material, which could release volatile organic compounds (VOCs) directly into the air pathways and users lungs.
In an update posted on September 26, the FDA categorized the recall as a Class I, which is the most serious designation that the agency can apply, suggesting continued use of the recalled Philips BiPAP machines poses a substantial risk of serious adverse health consequences, including fatal side effects.
Philips BiPAP Recall Lawsuits
Did you or a loved one suffer side effects after using a recalled Philips BiPAP machine?
CONTACT A LAWYER
The recall includes approximately 386 Philips A-Series BiPAP A30 (Ventilator), A-Series BiPAP A40 (Ventilator), A-Series BiPAP V30 (Auto Ventilator) and OmniLab Advanced+ models, which are used in both at-home and clinical environments, such as hospitals and sleep laboratories. The devices were distributed from August 6, 2020, to September 1, 2021.
Defects with the Philips BiPAP may cause toxic VOCs to enter the lungs, causing a variety of symptoms including headache, dizziness, and irritation in the eyes, nose, respiratory tract (airway), and skin, hypersensitivity reaction, immune system reactions, nausea or vomiting, and toxic cancer-causing effects.
Philips CPAP Recalls
The reclassification of the BiPAP recall comes as the manufacturer is still reeling from problems which led to a recall of several million Philips CPAP, BiPAP and ventilator machines distributed between 2009 and April 2021 issued last year.
Some of the recalled Philips BiPAP machines were also included in this earlier action, which impacted machines distributed with a PE-PUR sound abatement foam  found to break down over time, releasing toxic black particles into the air pathways, tubing, mask and users lungs.
Thousands of Philips CPAP/BiPAP lawsuits are already being pursued following this 2021 recall, including allegations that users were left with various types of cancer, lung damage and respiratory side effects.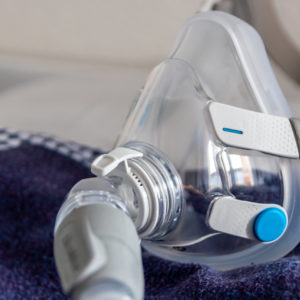 Following the initial warnings about the sound abatement foam problems in June 2021, free replacement CPAP and BiPAP machines were not offered by the manufacturer, and Philips did not provide users the funds to buy a new sleep apnea machine, leaving them without much-needed breathing assistance. It was not until September 2021 that a Philips CPAP machine repair program was announced, which was initially expected to take up to a year to fulfill. However, one year later the manufacturer has failed to meet their deadlines.
In August 2022, the FDA issued an update on side effects from recalled Philips CPAP, BiPAP and ventilators, indicating it has received more than 69,000 adverse event reports involving problems associated with the foam particles, including 124 deaths.
Following the Philips BiPAP recall first announced last month, the agency has not indicated how many of those problems may be related to toxic chemicals released by plastic components in the motor.
October 2022 Philips CPAP/BiPAP Lawsuits Update
With tens of thousands of Philips CPAP and BiPAP machine lawsuits likely to be filed throughout the federal court system, each raising similar questions of fact and law, coordinated pretrial proceedings for the litigation have been established before U.S. District Judge Joy Flowers Conti in the Western District of Pennsylvania.
Plaintiffs allege that Philips CPAP foam caused cancer to develop, or that chronic exposure to the foam particles resulted in various lung injuries, including pulmonary fibrosis, interstitial lung disease, sarcoidosis, and other conditions.
According to the latest docket report (PDF) issued by the U.S. Judicial Panel on Multidistrict Litigation (JPML) on September 15, there are currently only 323 Philips CPAP claims filed before Judge Conti. However, the size and scope of the litigation is expected to rapidly increase over the remainder of 2022 and 2023, as thousands of additional claims have been registered on a tolling agreement.
Earlier this month, Judge Conti held a Philips CPAP lawsuit "show and tell" science day, where the parties made presentations to the court that were intended to provide education about scientific issues that will come up during the pretrial proceedings.
In the coming months, it is expected that Judge Conti will establish a "bellwether" process, where the parties will identify small groups of representative claims to prepare for early trial dates, which are designed to help gauge how juries are likely to respond to certain evidence and testimony that will be repeated throughout the proceedings. However, if Philips CPAP machine settlements are not reached in the MDL, each claim may later be remanded to different U.S. District Courts nationwide for separate trial dates in the future.
"*" indicates required fields