Respimat Inhaler Heart Risk Higher Than That of Spiriva: Researchers
February 03, 2014
By: Irvin Jackson
Data from a recent study suggests that side effects of Respimat soft mist inhalers may significantly increase the risk of heart attacks when compared to use of the Spiriva dry powder inhaler, raising concerns about the treatment designed for symptoms of chronic obstructive pulmonary disease (COPD).  
In a letter to the editor published in the New England Journal of Medicine on January 30, researchers from the University of East Anglia in England indicate that data from a clinical trial published in the medical journal last year shows that patients using the Respimat inhaler were almost 3.5 times as likely to die from a heart attack than those who used the Spiriva HandiHaler.
Both drugs are designed to treat symptoms of chronic obstructive pulmonary disease (COPD) and contain tiotropium as the active ingredient, but Respimat is deliverd as a soft mist inhaler and Spiriva is delivered as a dry powder inhaler.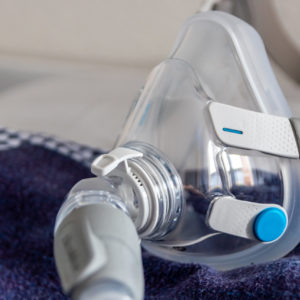 Did You Know?
Millions of Philips CPAP Machines Recalled
Philips DreamStation, CPAP and BiPAP machines sold in recent years may pose a risk of cancer, lung damage and other injuries.
Learn More
Researchers looked at data from a clinical trial published in October 2013, which was funded by Beohringer Ingelheim and Pfizer, the manufacturers of the drugs. The original study found that one version was just as safe as the other. However, the new analysis indicates that when it comes to heart attack fatalities, there is statistically significant increased risk with Respimat.
"This risk persisted among all patients who used a Respimat inhaler…as compared with those who used a HandiHaler device," the researchers wrote. "Our findings cast serious doubt on assertions regarding the perceived cardiac safety of tiotropium Respimat."
Spiriva Heart Concerns
Spiriva (tiotropium) is a medication used for the long-term maintenance treatment of bronchospasm linked to chronic pulmonary obstructive disease (COPD). Since the Handihaler was approved by the FDA in 2004, it has grown to dominate the market for COPD inhalers and has been used by millions of Americans.
Concerns about heart problems with Spiriva were first raised following a combined analysis of 29 clinical trials, which found that users may face a slight increase in the risk of stroke when compared to the use of a placebo. In October 2008, a subsequent study showed that users of Spiriva Handihaler may face an increased risk of heart attack, stroke and death.
The FDA conducted a Spiriva safety investigation in 2010, but did not find a link between the inhaler and an increased risk of heart attack, stroke or death.
In February 2010,  the FDA indicated that LABAs, including Advair, Symbicort, Foradil and Serevent should never be used alone in the treatment of asthma in children and adults. The decision came after studies raised concerns that long-term use of LABAs could cause a worsening of asthma symptoms and death in some users. Foradil, Severent, Symbicort and Advair side effects can mask worsening inflammation in the airways, the FDA determined, and worsening asthma symptoms may not be recognized in a timely manner, potentially leading to severe health risks and death.
Charles J

May 16, 2019 at 12:38 pm

I just got over having pnom
"*" indicates required fields