Retinal Detachment from Levaquin, Cipro May Be Underreported
July 17, 2013
By: Irvin Jackson
Concerns continue about the potential link between retinal detachment and Levaquin, Cirpo and other related antibiotics, as some experts are speculating that the lack of reported cases may be due to doctors and patients not making a connection between the antibiotic use and eye problems.
In the July edition of the Canadian Adverse Reaction Newsletter, health officials in Canada are urging medical providers to report vision issues involving the development of retinal detachment among users of a family of antibiotics known as fluoroquinolones, which include Levaquin, Cipro and others.
Only one report has been received by Health Canada involving retinal detachment that is suspected of being caused by the class of antibiotics. However, the country's drug regulatory agency suggests the lack of reports may be due to limited information provided to doctors and patients about the risk of users suffering the eye problems.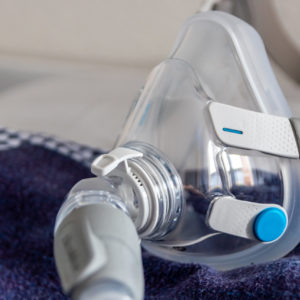 Did You Know?
Millions of Philips CPAP Machines Recalled
Philips DreamStation, CPAP and BiPAP machines sold in recent years may pose a risk of cancer, lung damage and other injuries.
Learn More
The article comes following a study last year that identified hundreds of cases of retinal detachment among Canadian patients who had used the medications.
In that study, which was published in the Journal of the American Medical Association, researchers looked at data involving nearly 1 million British Columbia patients, including 4,400 individuals diagnosed with retinal detachment. About one in 30 cases of retinal detachment were found to involve someone taking Levaquin, Cipro or another fluoroquinolone, raising concerns that side effects of the medications may damage the connective tissue in the eye.
Although reported adverse events typically only a small fraction of actual cases that occur nationwide, Canadian health officials appear concerned because British Columbia is only home to about 13% of Canada's estimated population of 35 million people, and only one case has been reported to Health Canada.
"Health care professionals are encouraged to report to Health Canada any adverse reactions (ARs) suspected of being associated with oral fluoroquinolones, and related to the development of retinal detachment," Dr. Alain Beliveau of Health Canada requests. "Information such as treatment duration, dosage, current or previous exposure to oral fluoroquinolones, as well as symptoms related to retinal detachment such as light flashes, floaters and peripheral visual field loss are important to include when reporting ARs. This information may help to further evaluate AR reports related to retinal detachment suspected of being associated with oral fluoroquinolone use."
Side effects of Levaquin, Cipro and other fluoroquinolones have previously been linked to a risk of tendon damage and Achilles tendon ruptures. Researchers initiated the JAMA study after suspecting that a similar mechanism of action may cause the medications to impact the connective tissues used to keep the retina attached to the gel of the eye ball.
If retinal detachment from Levaquin, Cipro or other antibiotics is not promptly treated, the entire retina may detach and result in blindness or other permanent vision problems. Early symptoms of the condition may include flashes of light, sudden increase in the number of floaters or a feeling of heaviness in the eye.
In July 2008, the FDA required that a "black box" warning be added about the tendon rupture risk with Levaquin and other fluoroquinolone antibiotics, which is the strongest warning that can be placed on a prescription medication. However, consumer advocates called for stronger tendon rupture warnings to be added at least two years earlier, with Public Citizen filing a petition with the FDA in 2006, insisting that consumers and the medical community be provided with clearer warnings about the risk of tendon damage.
Levaquin is one of the best selling antibiotics in the United States, generating sales of about $1.5 billion in 2011. It is now also available as a generic.
Several thousand people throughout the United States who suffered a tendon rupture or other tendon damage after taking the drug are now pursuing a Levaquin lawsuit against the drug maker, alleging that inadequate warnings were provided for consumers and the medical community.
Information about the potential Levaquin retinal detachment risk is not currently indicated on the drug's warning label.
"*" indicates required fields