Risk of Diabetes from Lipitor, Crestor, Other Statins Outlined in Report
January 13, 2014
By: Austin Kirk
For every three instances where high doses of statins like Lipitor are successful in reducing the risk of cardiovascular events, there may be one case of new-onset diabetes, according to the findings of new research.  
In a study published in the medical journal Diabetes, Obesity and Metabolism, researchers from the University of Alabama and the Mid America Heart Institute at Saint Luke's Hospital say they found a "definite but small" increase in the development of diabetes linked to Lipitor and other medications that are part of a popular class of cholesterol drugs known as statins.
Researchers looked at a wide variety of studies focused on a number of different cholesterol drugs. They found that the studies were all over the map on whether statins increase the risk of diabetes, but point to a number of larger studies that cumulatively appear to indicate that such an increase exists and is statistically significant.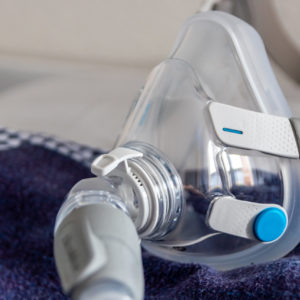 Did You Know?
Millions of Philips CPAP Machines Recalled
Philips DreamStation, CPAP and BiPAP machines sold in recent years may pose a risk of cancer, lung damage and other injuries.
Learn More
In one study, researchers indicated that there was a 34% increased risk of diabetes with Lipitor, while another showed no increase at all, for example. This has occurred in studies involving a number of statin drugs, leading to uncertainty in the medical community about the true extent of the risk.
"Because of the conflicting outcomes, even in these large studies, several large meta-analyses have been performed to try to prove or disprove whether statins as a class cause conversion to diabetes," the researchers wrote in explaining why they conducted the study.
In one analysis involving nearly 50,000 combined subjects, researchers found a non-significant 6% increase in diabetes development among statin patients. However, in an even larger meta-analysis involving more than 91,000 subjects, researchers found a statistically significant 9% increase. A more recent meta-analysis, however, looked at 113,394 subjects and broke the risks down by individual drugs, with a 25 increased risk of diabetes with Crestor 25mg daily use, a 15% increased risk of diabetes associated with side effects of Lipitor 80mg dose and a 7% increase risk associated with those who took 40 mg of Pravachol daily.
Cause of Statin Diabetes Risk Unclear
While the researchers concluded that there was an increased risk, the clinical significance of that risk is uncertain, and it is unclear what the mechanism of action is in cholesterol drugs that increases diabetes risk. However, the researchers theorize that the increased risk may be related to a drop in ubiquinone levels, especially at higher doses. Ubiquinone deficiency results in a delayed insulin release, researchers believe. Some also theorize that statins can increase insulin resistance.
"[T]here seems to be a definite but small increase in the development of diabetes with statin therapy, which generally occurs in those predisposed to develop diabetes through the presence of diabetogenic risk factors," the researchers concluded. Pointing out that those suffering from obesity, insulin resistance syndrome, patients who were older and those with higher fasting glucose and HBA1c were at greatest risk. "With statin therapy the risk of developing diabetes is far outweighed by the statin-induced decrease in cardiac events."
However, the researchers noted that more trials are needed to better understand the risk to patients, as some data contradicts the vast majority of literature on the subject.
The findings come just two months after the American Heart Association and the American College of Cardiology called for new heart guidelines which some say would put millions of Americans on Lipitor, Crestor and other cholesterol drugs indefinitely. The recommendations suggest that statins should be the only drugs doctors prescribe to lower cholesterol levels and call for doctors to toss out cholesterol goal numbers, potentially keeping patients on the drugs permanently.
Several critics have challenged thenew models, indicating that the "statinization" of America could be a medical disaster. The potential risk of diabetes only furthers controversy.
Lipitor and Crestor Diabetes Warning Lawsuits
Statins are among the best-selling drugs in the United States, with $14.5 billion in combined sales in 2008. They use the liver to block the body's creation of cholesterol, which is a key contributor to coronary artery disease. However, a number of studies have linked the drugs to an increased risk of potentially serious injuries, including muscle damage, kidney problems and diabetes.
In February 2012, the FDA required the makers of Lipitor, Crestor and other statins to add new warnings about the potential impact of the medication on blood glucose levels. However, many critics have suggested that the warnings are not strong enough for certain medications, indicating that users and the medical community should be provided with more accurate information about the diabetes risks from Lipitor, Crestor and other statins.
Pfizer faces hundreds of Lipitor diabetes lawsuits filed by women throughout the United States, who allege that use of the medication as a preventative measure to prevent heart failure has caused them to develop diabetes, which carries a number of health risks, including an increased risk of heart disease. Plaintiffs claim that the drug maker knew or should have known about Lipitor diabetes problems for years, but withheld information to avoid a negative impact on sales and growth of the blockbuster medication.
Later this month, a panel of federal judges are scheduled to hear oral arguments in a motion to centralize all product liability lawsuits over Lipitor filed in U.S. District Courts throughout the United States. Plaintiffs indicate that as Lipitor injury lawyers continue to review and file cases, thousands of complaints will likely be brought against Pfizer throughout the federal court system.
AstraZeneca also faces a number of Crestor lawsuits filed on behalf of former users of the cholesterol drug who were diagnosed with diabetes. Most of those cases are currently pending in California state court.
"*" indicates required fields