Rockstar Energy Drink Problems Cited in 13 FDA Adverse Event Reports
November 19, 2012
By: Irvin Jackson
Federal health regulators have revealed that at least 13 adverse event reports have been filed on behalf of consumers who suffered serious health problems after drinking Rockstar energy drinks since 2006. 
The information (PDF) was released by the FDA last week, as part of an ongoing investigation into the potential side effects of energy drinks, which contain high amounts of caffeine and other stimulants.
In recent weeks it has been reported that the FDA is aware of at least 37 incidents involving health problems from Monster Energy drinks and nearly 100 adverse event reports involving 5-Hour Energy Shots.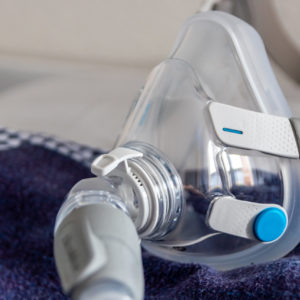 Did You Know?
Millions of Philips CPAP Machines Recalled
Philips DreamStation, CPAP and BiPAP machines sold in recent years may pose a risk of cancer, lung damage and other injuries.
Learn More
According to the latest information released regarding Rockstar drinks, users have reported various problems, such as increased heart rate, nausea, and vomiting, which caused at least four people to be hospitalized. In at least one case a consumer suffered a cerebrovascular accident that resulted in disability.
No deaths have been reported in connection with Rockstar Energy drinks, but at least five deaths have been linked to Monster Energy drinks and 13 deaths have been linked to 5-Hour Energy.
The adverse event reports are voluntarily submitted by doctors and consumers who experience problems with food or drug products. Some estimates suggest that the actual number of adverse events experienced by the populace are 10 times what gets reported to the FDA. Many consumers do not know they can report or how, and even if they do, they quite often do not want to make the effort. Additionally, the cause of adverse events cannot always easily be determined.
Concerns about the safety of the energy drinks has increased after the filing of a wrongful death lawsuit against the makers of Monster, which was brought by the family of a 14 year old girl who suffered a cardiac arrest after drinking two large cans of the energy drink within a 24 hour period.
Some health experts at the FDA and elsewhere say that the energy drinks could be causing caffeine overdoses in consumers, due to the high amounts contained in each can.
Research has suggested that caffeine overdose can result in heart attacks, cardiac arrhythmias and death after doses ranging from 200 to 400 milligrams. By comparison, a two-ounce can of 5-hour energy contains about 215 milligrams of caffeine and a 24 ounce can of Monster energy contains 240 milligrams.
Energy drink sales have increased 240% between 2004 and 2009, and the number of caffeine overdose emergency visits increased from 1,128 in 2005 to 16,055 in 2008 and 13,114 in 2009. Approximately 56% of those visits involved individuals between 12 and 25 years of age.
In humans, caffeine acts as a central nervous system stimulant, temporarily warding off drowsiness and restoring alertness. Caffeine overdose symptoms are usually recognized by signs of jitters, nausea, anxiety, dizziness, and sometimes vomiting which are best warded off by ingestion of water.
According to a report published in the September 2008 edition of the medical journal Drugs and Alcohol Dependence, researchers suggested that additional information needs to be provided for consumers about the risk of health problems from energy drinks, with labels clearly indicating the amount of caffeine and warning about potentially harmful side effects.
Photo courtesy of: http://www.flickr.com/photos/collinmesser/ CC BY 2.0
Charles

August 12, 2023 at 10:33 pm

As a result of consuming Rockstar Energy Drinks, I was diagnosed with Type-2 Diabetes. Everyone I know whom has consumed these drinks has been diagnosed as well. I still can't find a lawyer to take the case. Do not drink any of these energy drinks. Extremely dangerous. 🤮

Elizabeth

April 13, 2019 at 5:34 pm

Caffeine isn't the only problem. It also causes bleeding/clotting problems. Caused decreased platelets, increased bleeding time, abnormal pt & ptt. Do not drink if you're having surgery.
"*" indicates required fields