Supreme Court Urged to Reject Roundup Appeal Petition by U.S. Government
May 11, 2022
By: Irvin Jackson
With thousands of individuals continuing to pursue Roundup lawsuits, alleging that they developed non-Hodgkins lymphoma from the controversial weedkiller, Bayer has rested most of its legal defense strategy on convincing the U.S. Supreme Court to dismiss the litigation. However, that effort was dealt a blow this week, when the U.S. Solicitor General urged the highest appeals court to reject a Roundup appeal petition, which argues that the EPA's approval of the herbicide should pre-empt the failure to warn claims.
The U.S. Supreme Court is currently considering whether to even consider a Roundup appeal filed by Bayer, which challenges a $25 million verdict returned by a federal jury. However, Bayer has argued that a favorable ruling in this case would also prevent other individuals from pursuing future claims over the failure to warn about the link between Roundup and cancer.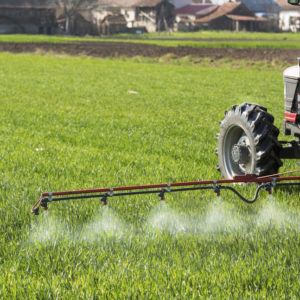 Although it is rare for the U.S. Supreme Court to grant review of a civil verdict, only agreeing to consider less than 1% of all claims presented, Bayer has told investors that if it is successful on appeal, it could "effectively end future litigation" over Roundup.
In December 2021, the Supreme Court asked the U.S. Solicitor General for its opinion about whether the Justices should consider the Roundup appeal. In response to that request, Bayer announced that it was suspending further Roundup settlement discussions in the litigation.
Roundup Supreme Court Appeal Could Have Widespread Impact
The appeal involves a claim brought by Edwin Hardeman, who developed non-Hodgkins after spraying Roundup around his home for decades. In March 2019, a federal jury in California ordered Bayer to pay $80 million, which was later reduced down to $25 million by the Ninth Circuit Court of Appeals. However, the liability finding was kept intact.
Bayer filed a petition for a Supreme Court Roundup appeal in the case in August 2021, arguing that since Roundup's warning label was approved by the U.S. Environmental Protection Agency (EPA), the company should be shielded from failure to warn claims brought by Hardeman and others, who claim the label warnings were insufficient. It is also challenging some of the expert witness testimony used by Hardeman's legal team during the trial.
On May 10, U.S. Solicitor General Elizabeth B. Prelogar, filed an amicus brief (PDF) with the Supreme Court, urging the high court to reject Bayer's petition.
"Although some aspects of EPA-approved labeling may preempt particular state-law requirements, EPA's approval of labeling that does not warn about particular chronic risks does not by itself preempt a state-law requirement to provide such warnings," the brief states.
It notes that the Court of Appeals found that California common law paralleled federal laws which prohibit products from being misbranded, and that the Supreme Court should affirm the Ninth Circuit's rejection of Bayer's claim that EPA's decision to allow Roundup to go on shelves without a cancer warning prevents California from requiring one.
California, the EPA and Bayer and Monsanto have battled for years over whether Roundup should be listed on California's Prop 65 toxic chemicals list. Various judges have bounced back and forth on the issue, with a federal judge issuing a permanent injunction in 2020 preventing the state from forcing Roundup products to carry cancer label warnings.
Bayer has also petitioned the Supreme Court to overturn a verdict in a second case, which led to an $87 million verdict for Alva and Alberta Pilliod, a California couple who both say they developed cancer after years of Roundup use.
Roundup Settlements While Appeals Are Pursued
In early 2020, Bayer announced that it was agreeing to pay billions in Roundup settlements to resolve about 75% of the litigation pending at that time, while continue to pursue appeals from a series of early jury verdicts that found the company withheld information about the Roundup non-Hodgkins lymphoma risks.
Over the following months, many of the reported settlements were not finalized and some plaintiffs have rejected the offer, electing to continue pursuing their claim through the U.S. Court system. In addition, as former Roundup users continue to be diagnosed with non-Hodgkins lymphoma, a steady stream of new lawsuits have been filed.
If the Roundup Supreme Court appeals are not successful, Bayer has told investors that it will move forward with a claims administration program to address future lawsuits.
In addition, the company has announced that it will remove the active ingredient glyphosate from Roundup products sold to U.S. residential customers by 2023, to limit the future liability it will face.
"*" indicates required fields